Zoolab
We have been studying 'crazy critters' as well as animals from the Rainforest. To finish our topic, Zoolab visited school on Friday 27th March. The children were able to handle lots of different creatures that live in the different layers of the Rainforest. These included cockroaches, snakes, frogs and spiders.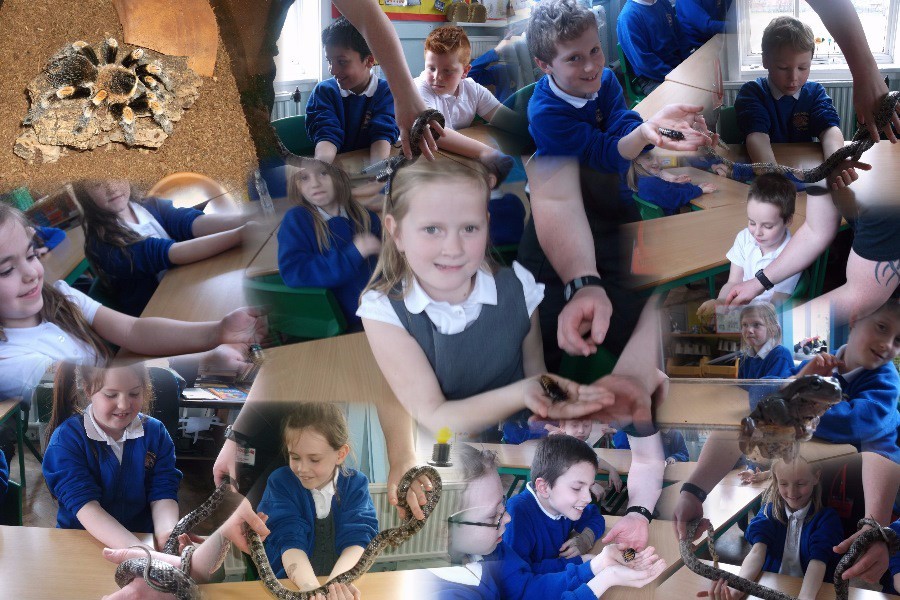 Solar Eclipse
Wearing our special dark glasses, we went outside to witness the solar eclipse. It was a very cloudy day then suddenly, the clouds parted and we all saw the eclipse. It was a memorable experience.
Valentine Disco
Everyone put on their glad rags and strutted their stuff at our annual Valentine Disco. There were cakes galore, as well as hot dogs, drinks and sweets to enjoy. What a great night!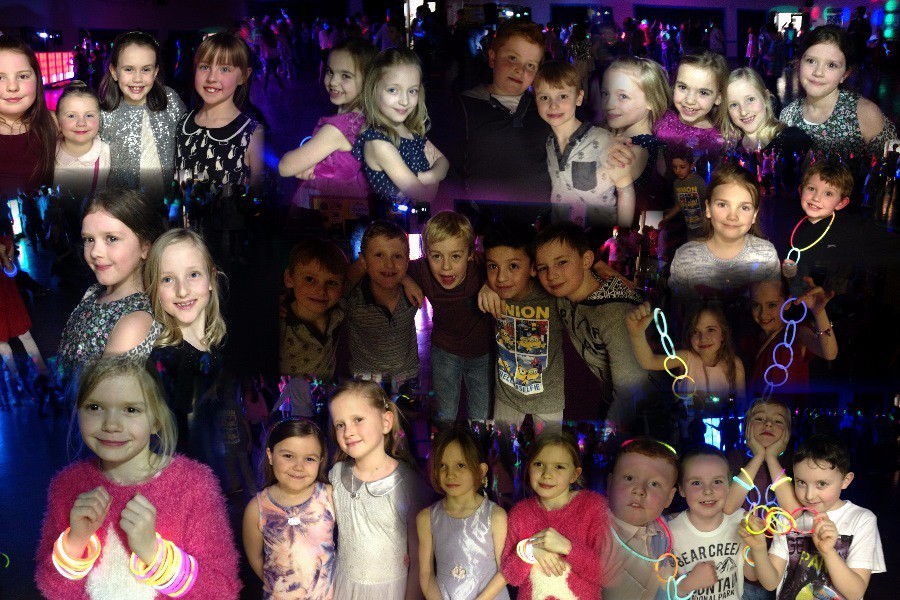 Christmas Party 2014
We had lots of fun playing games like Stir the Pudding, Stations, Musical Statues and Musical Chairs. After lots of dancing we sat down to a Christmas feast.
Deerness Gymnastics Festival 20th November 2014
Our theme for this year's festival was Theseus and the Minotaur. The children worked really on their skills and produced an excellent routine. They were awarded the certificate for "most original routine." The children had a wonderful time and thoroughly enjoyed performing to over 300 people. I am one very proud teacher.
Halloween Disco
Look at some of the scary characters from our Halloween Disco.
Pedestrian Training
Road Safety Officers visited our class for 3 weeks. We learned the code: STOP LOOK LISTEN & THINK! The children were taught to look for hazards such as street furniture, cars parked and those in drives, road signs and different types of crossing. At the end they were given an assessment and all passed with flying colours. The Road Safety Team praised the class for their exemplary behaviour and concentration. Well done Year 3!
Children in Need
We all dressed up for Children in Need and raised money for charity. Some of us became Super Heroes for the day although we still completed our work. Look how our Year 3 Super Heroes enjoyed their Golden Time.
Year 3 does Bokwa!
Mrs Elliott visited school and taught us all some Bokwa moves. It was a fast and furious session that we loved. Just look at our great moves!
Great North Museum
We visited the Great North Museum on 8th September 2014. Our curriculum link was Ancient Greece and the study of plants and animals. Our children took part in an Ancient Greek workshop where they dressed in Greek armour and handled weapons. We all had a great time.