Literacy is at the heart of our curriculum at Pittington Primary School and we teach all aspects of the English curriculum in almost everything we do. We teach the children the importance of being able to communicate with one another through, writing, roleplay, speaking, listening and reading. The children learn in a literacy-rich environment and have lots and lots of fun in the process – which is exactly what learning should be!
Reading
At the moment we are busy launching our new 'reading team' – a set of characters we use to help the children to understand different types of questions and what is required in answering them. Each member of staff has become a character of the team and will be in role for special assemblies and for whole school events like World Book Day.
Meet the Team…
Writing
Writing is a life skill and we promote it in every single subject we teach. The children are taught the skills they need to write for different purposes. They learn the grammar, punctuation and spelling rules they need to be fluent and accurate writers. As a staff we work hard to give the children first-hand experiences and create a positive climate for writing. We encourage our children to be creative, imaginative and to take risks with their work. The writing they produce speaks for itself.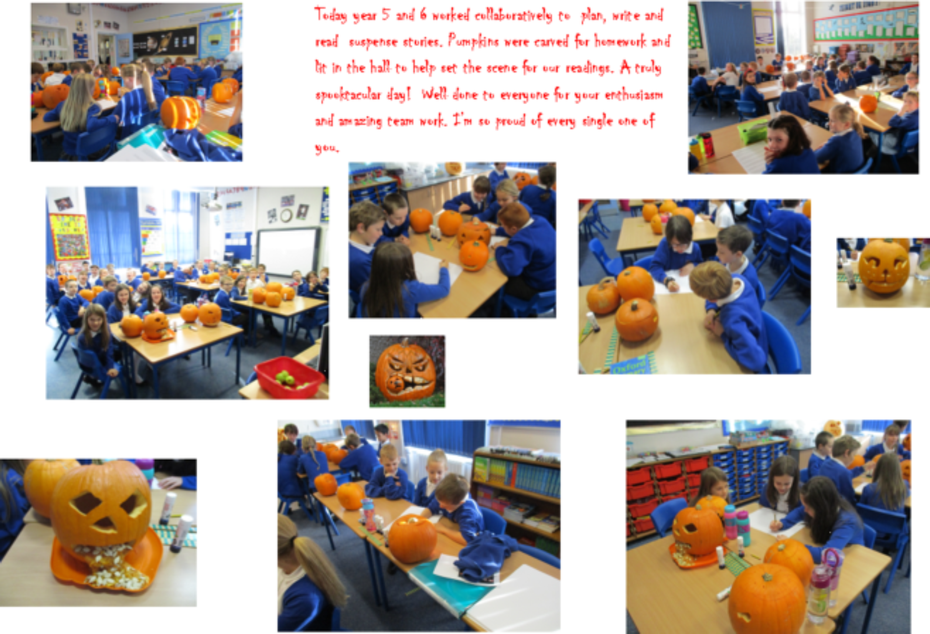 Spooky story writing with carved pumpkins to add to the atmosphere.
| | |
| --- | --- |
| | Budding news reporters using role play to support writing. |
Extra-Curricular Activity
At the moment in school we have a drama group working hard in their own time outside of lessons to produce a Christmas performance of The Grinch. Spaces were filled immediately in the group and as interest is so high throughout the school, we will be looking at giving opportunities to even more children in the new year.
The Cast…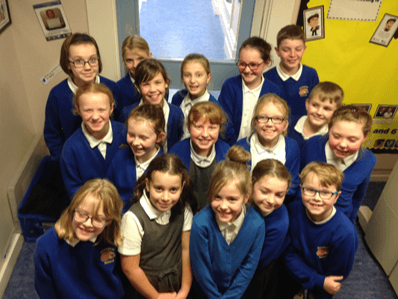 Watch this space to see pictures of the children in costume - currently being created by some of our talented staff in school….