In the EYFS children have been looking at their place within their family and what sort of homes different people live in. We have also been lucky enough to have some tadpoles in class and the children have been thinking about where they live and how they develop and change over time.
In KS1 the children have looked at maps of the local area and learned about map symbols. They have considered human and physical features and the difference between the two. In Year 2 children have been comparing and contrasting two different places to live, South Africa and the UK. They have explored the differences between the two. Children have also been finding out about weather patterns for different seasons.
In lower KS2 children have been following somebody's trip around the world and comparing life in their local region with Greece. Children have also been looking at how the Roman's affected land use in the UK. They have looked at both regional and national maps.
In upper KS2 children have been looking at Brazil. They have written a travel guide, researched places of interest and looked at cultural traditions like the Sao Paulo Carnival. They have thought about landuse in the rainforest and the prejudices that exist between various groups living there. Children loved using maps, timetables and the internet to plan a journey too, from North Yorkshire to Pittington!
At Pittington Primary school we offer Geography through both embedded activities in other curriculum subjects and as discrete lessons.
What have we done this term?
In the Early Years classes children have been familiarising themselves with their situation within the school building and where they are in comparison to home. In Reception children have looked weekly at the map of the world and discussed where they have visited, where objects in their classroom come from and where the art that they have been exploring comes from; the Masai Mara!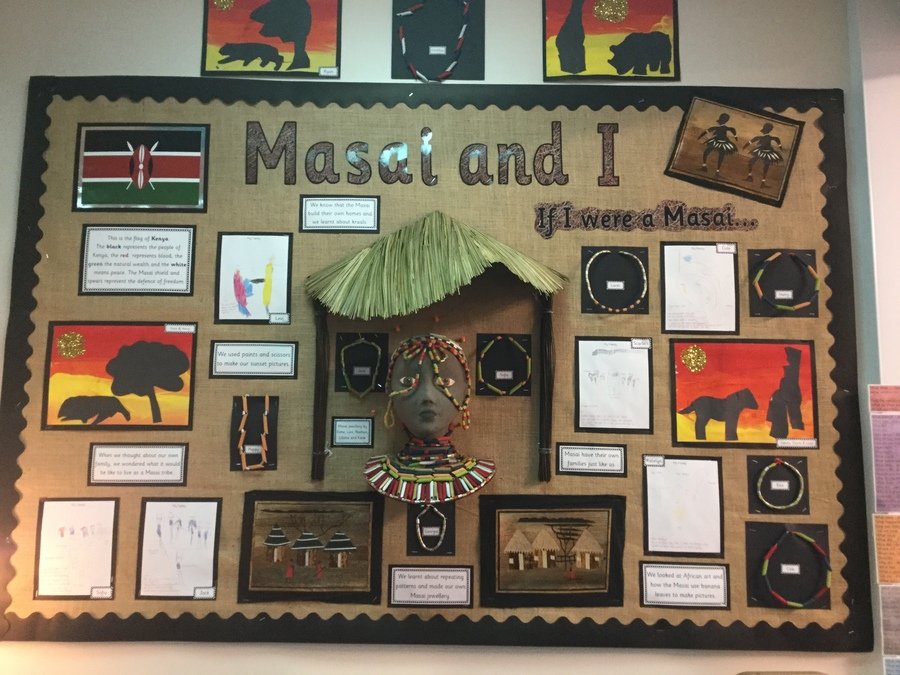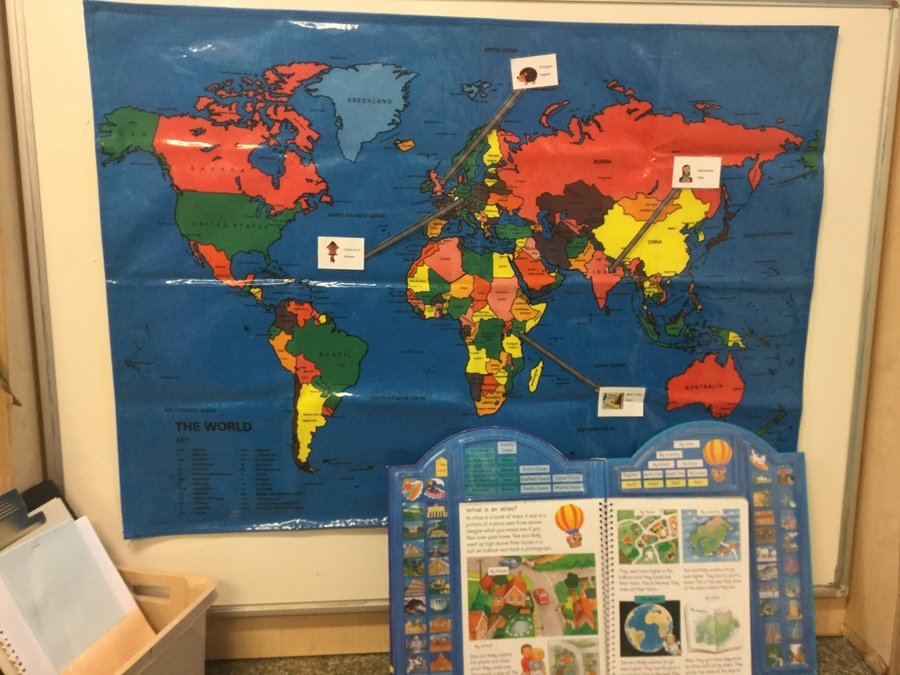 In Key Stage 1 children have looked at where Pittington is on maps and where they live. They have also been creating maps of the school grounds using a mapping key to help the caretaker Mr Shackler.
In a remarkable turn of events when the children got outside they found dinosaur bones and eggs on the field, they recorded their exact location with symbols on their maps.
In Lower Key Stage 2 children have been learning where in the world you can find volcanoes using a globe. They have noted where the tectonic plates meet that can cause volcanoes, earthquakes and tsunamis.
They have learnt in more depth about how to read maps and use them correctly. Using these skills the children have found where Roman Roads such as Fossway and Watling Street are. To deepen knowledge of the local area children have added local landmarks to a map of Pittington Village.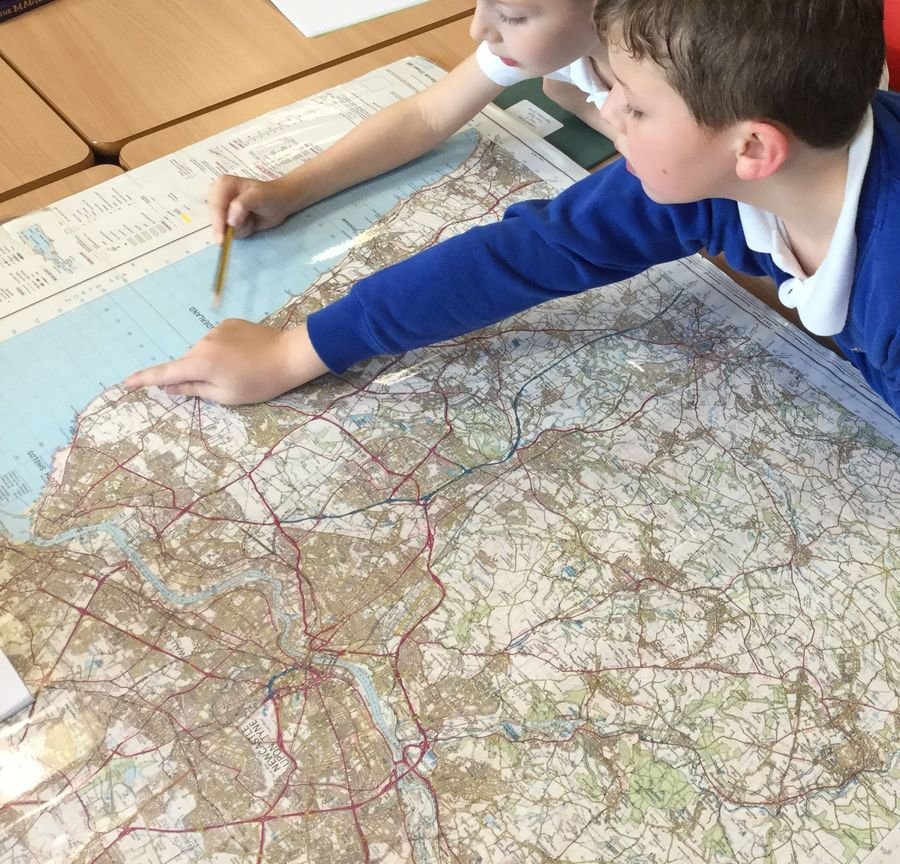 In Upper Key Stage 2 the children were challenged to produce a scale map of the school grounds. Using measuring equipment they measured the key distances around the grounds and then converted these from metres into centimetres and produced maps to the scale of 1:1000.