Geography at Pittington
Spring Term 2020
Nursery – On top of the world
There is now a world map and a map of the UK in Nursery. The children have looked at the different countries and talked about places they have been to. They have also started to mark our holiday destinations on the map.
Following on from a concern from a parent regarding road safety, nursery decided to look at the local area and how to cross the road safely. The children looked at a powerpoint and then practised using the zebra crossing and pelican crossing outside in the garden. Some of the class were drivers of the vehicles stopping at the traffic lights and some of the class were the pedestrians crossing the road.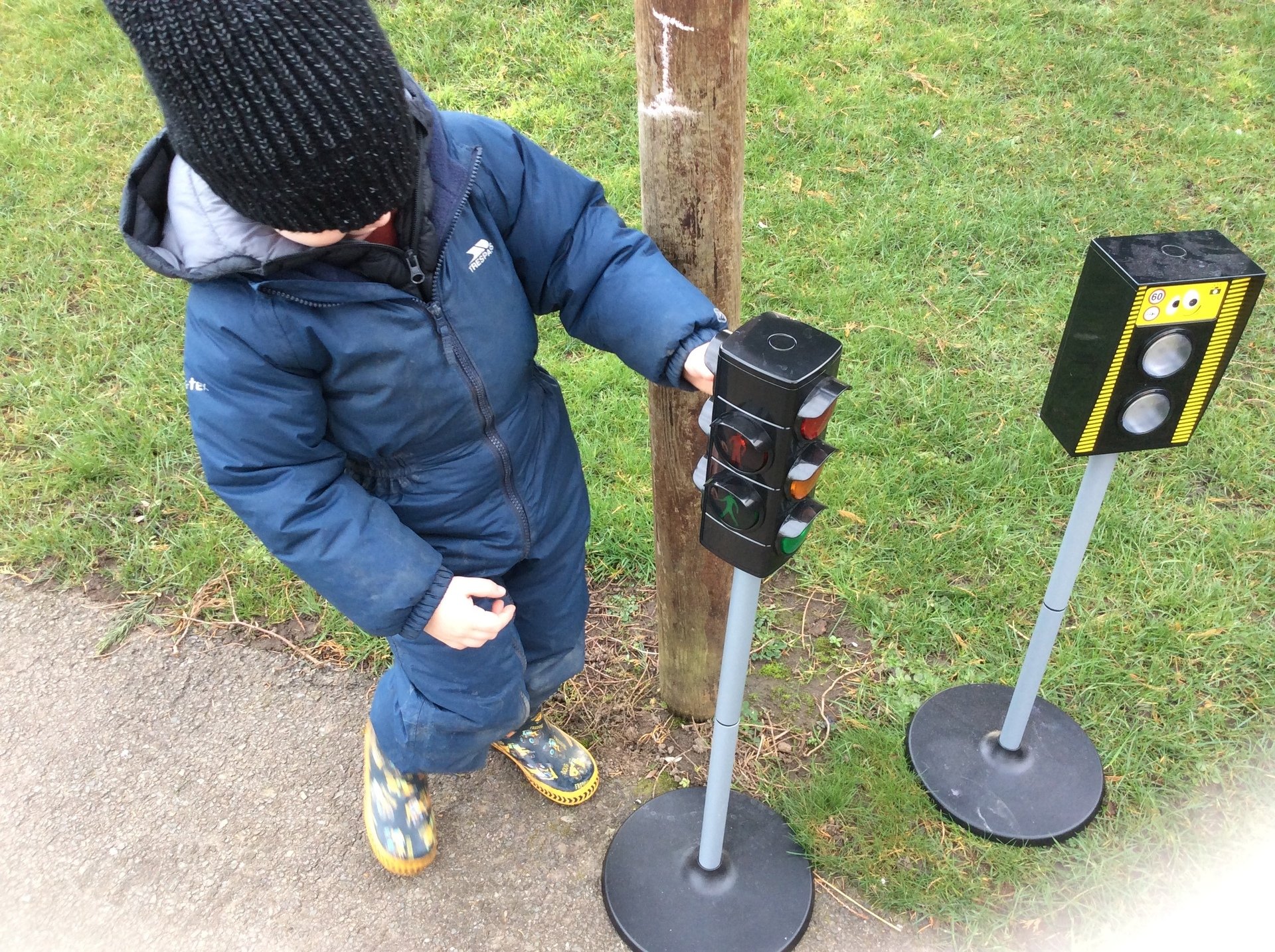 Reception – Treasure hunting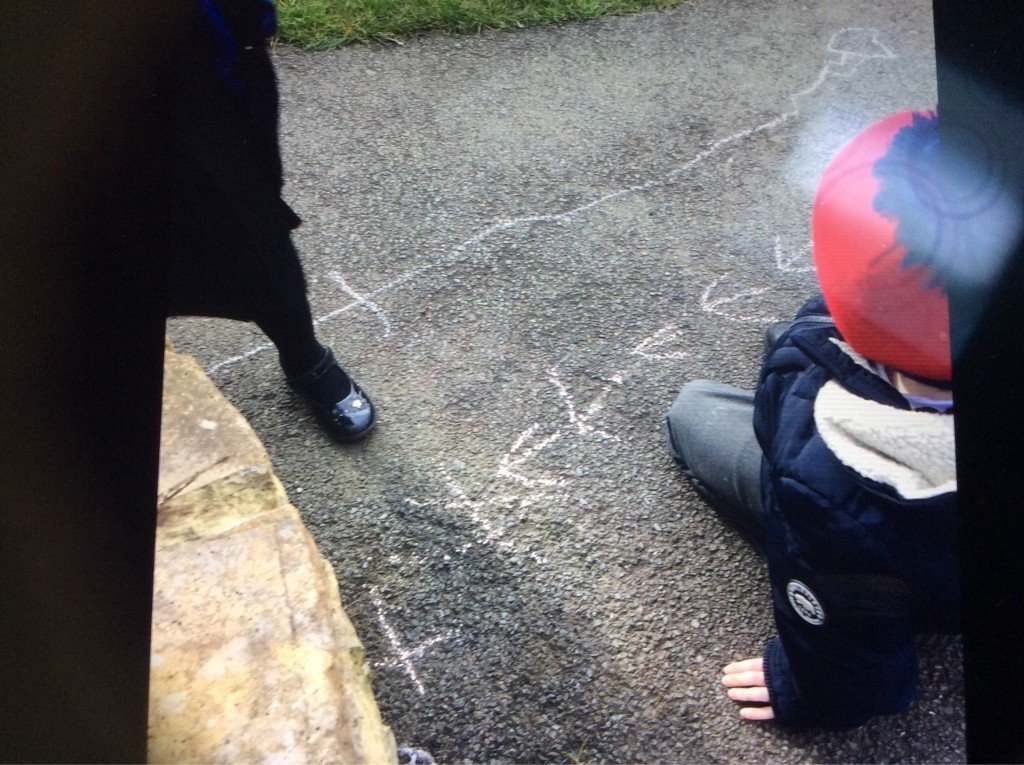 Reception have just started to look at maps and in particular treasure maps. The children have begun to explore using directional language to make and then follow a route. Children have been mapping out routes on the playground floor and then drawing their own treasure maps for others to follow.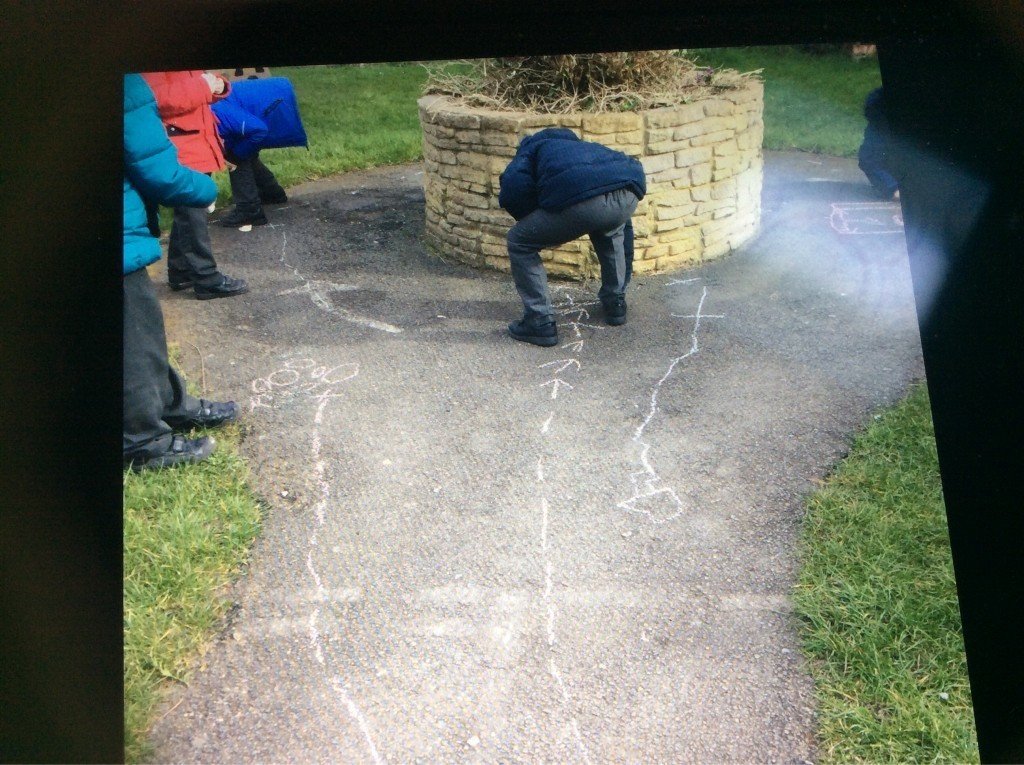 Year 1
In year 1, the children have been exploring Durham and the area they live in. They looked at what is near where they live, for example, church's, shops and farms, and discussed the differences found between us in the class. One of the children brought up how they know their address because it is important in case of emergency. This led to the children working really hard to remember their own and I can gladly say all of Year 1 now know their address.
Year 2 – They can see the seas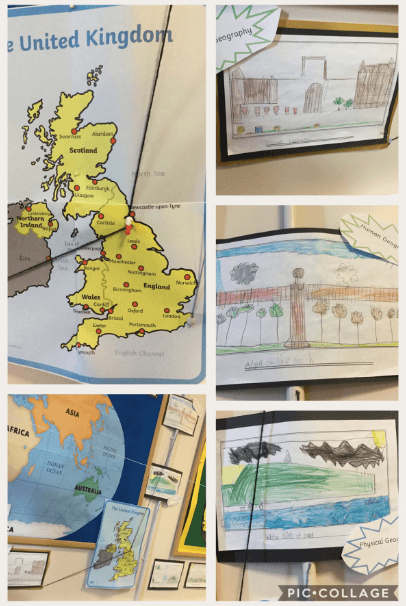 The class are now experts at recognising if something is a human feature of a physical feature – just ask them! The children looked at examples from around the country and then marked some local physical features on our class geography display.
Year 2 have also been learning the seas that surround the United Kingdom and used an atlas and the index section to locate each one.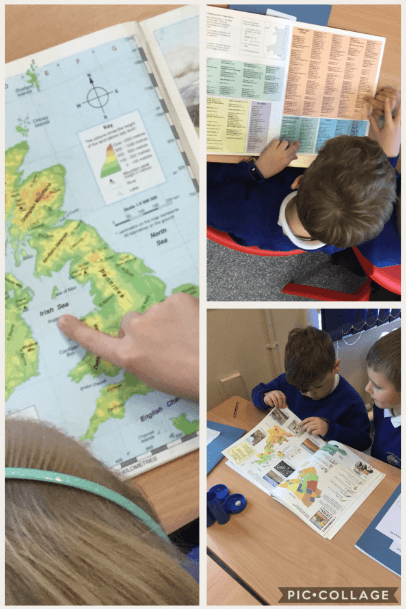 Year 3 – A bird's eye view
Year 3 have used Google Earth and street maps of where they live to learn more about the rivers, coasts, cities and regions near their house.  The class used Art and Design skills to sketch, label and annotate what they could see from the different compass point directions when on the school yard.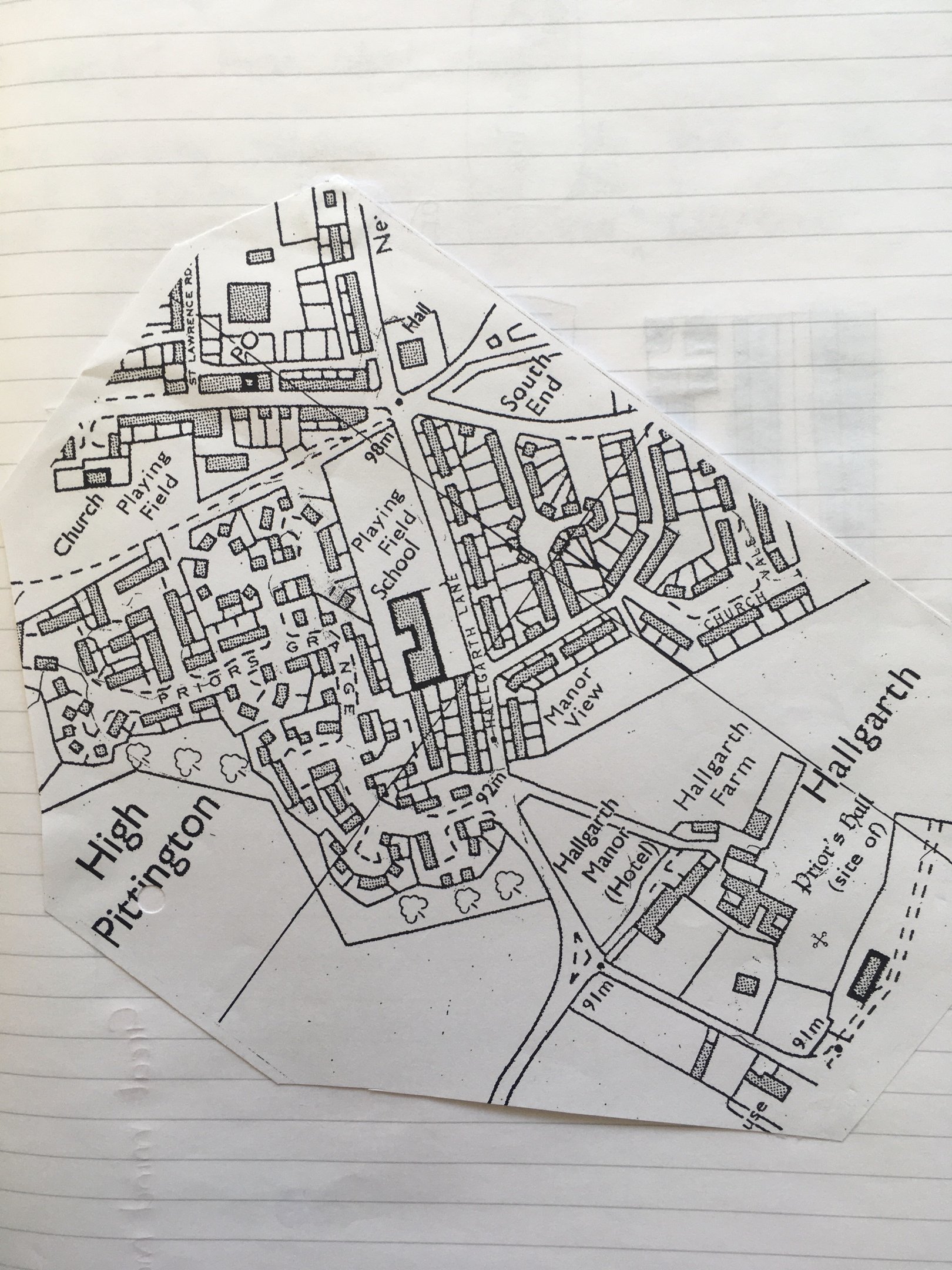 The children also made comparisons between continents and countries that linked with what they were learning in other subjects.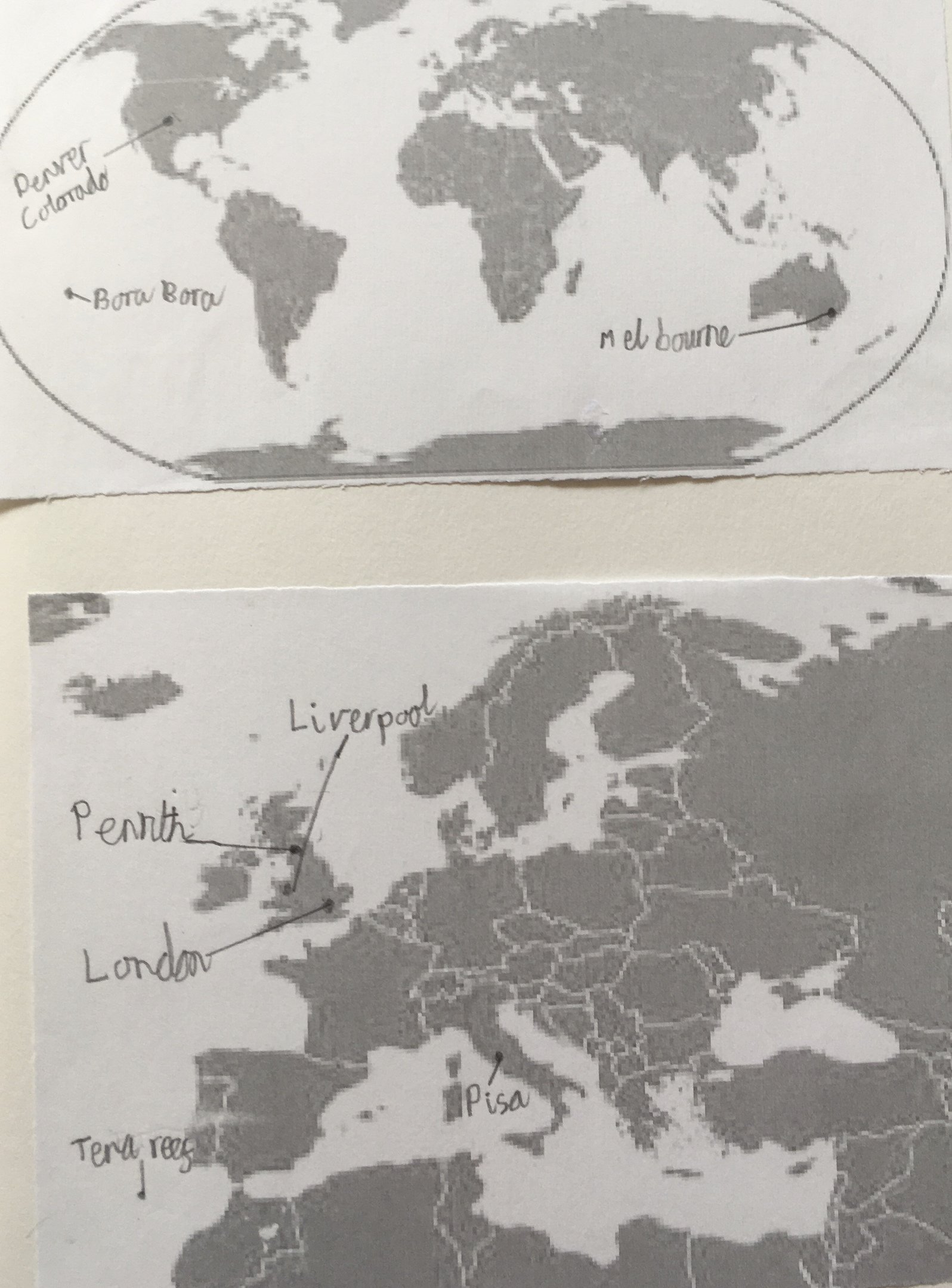 Year 4 – Teaching Tyne and Wear
Year 4 have completed their key focus on the River Tyne and the River Wear and how these key physical features have impacted upon the human geography around them.
The class completed fieldwork activities by using digital mapping technology to trace the rivers to their sources, identifying tributaries and key settlements. They also looked at crossing points and were able to link the width of the River Tyne to its crossing point at Newcastle, making the city's location important historically. This connected to their learning about the Normans in history.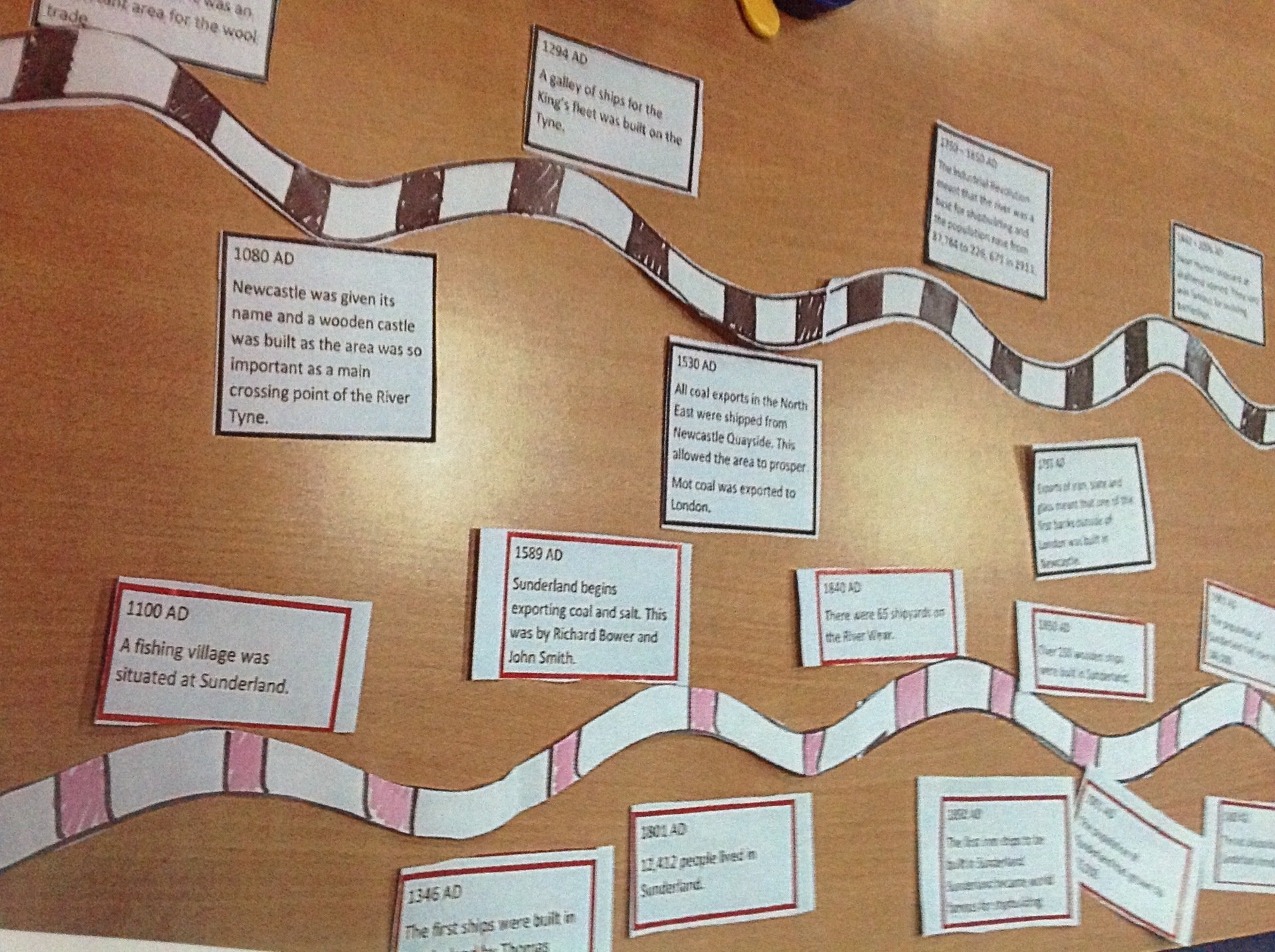 The children also used 8 figure compass points to describe the location of local features and settlements.
The children explored the history of both rivers with relation to land use and, in particular, coal export and the shipbuilding industry. Then they explored the role of the rivers in the growth and development of the settlements found upon their banks. This also included further digital fieldwork to explore the change in land use over time.

Year 5 – An 'Amazon' carnival atmosphere
Geography learning in year 5 has been centred around South America and learning about the human and physical aspects of the continent. The class have looked at tourism, landmarks, mountain ranges, major cities and studied environmental issues around the deforestation in the Amazon Rainforest.
The children used maps, atlases and tourist information sources to find information. They stood at the top of the 'Christ the Redeemer' statue using Google Earth and shared the view.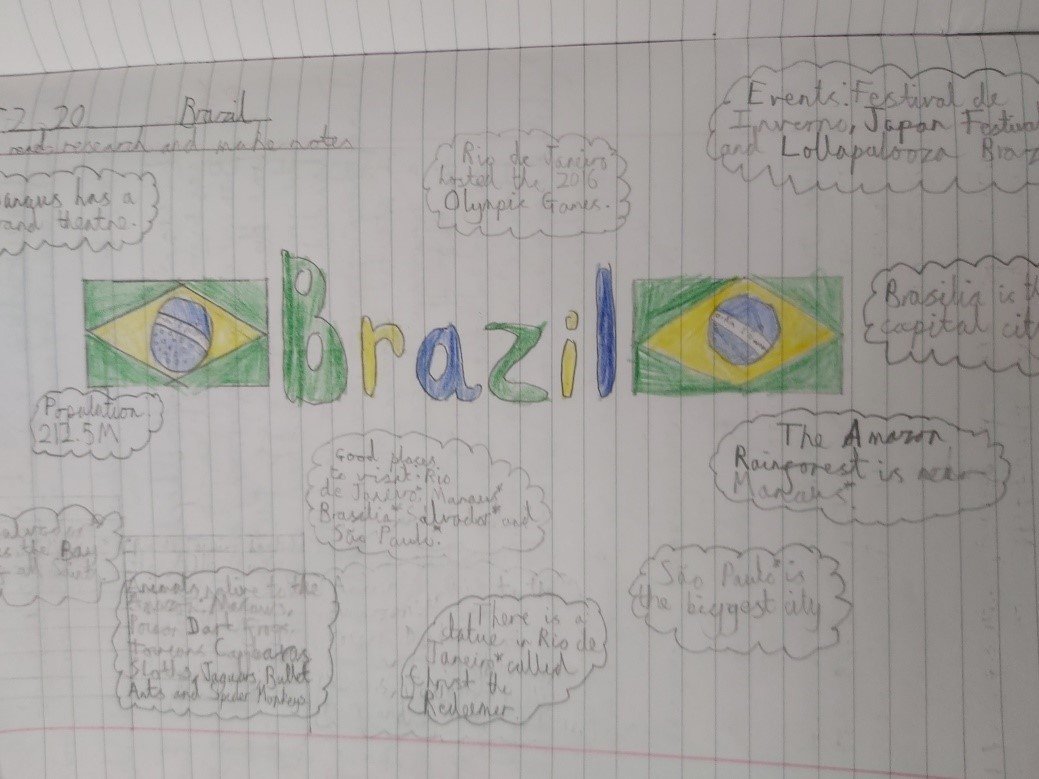 They then created a travel show promoting Brazil and why people should visit. They included a question and answer section specifically based around our geography learning to showcase their knowledge and understanding from the whole term.
Year 6 – Looking at a clear solution
Year 6 have been studying the precious global commodity which is water. The class learnt about each stage of the water cycle in detail and related these to understanding world climate zones.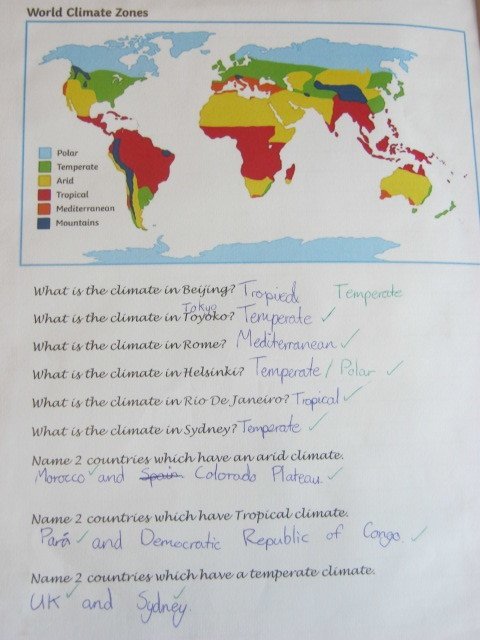 The class then progressed to finding out about what makes water a necessity for a community and this led them to consider water vulnerability. The class thought about potential problems and their apparent solutions.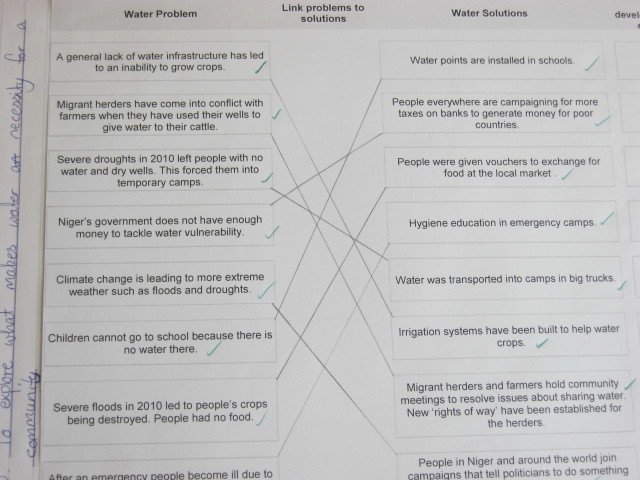 Autumn Term
Early Years
In Nursery this term the children have been looking at a world map. We have been looking at some of the places that they have been interested in and labelling them on the map. Come and take a look to see where the titanic sank and where the leaning tower of Pisa is! The children showed a lot of interest in making maps and plans of their own. With a little help they are starting to understand the purpose of keys on maps and how they can be used to navigate.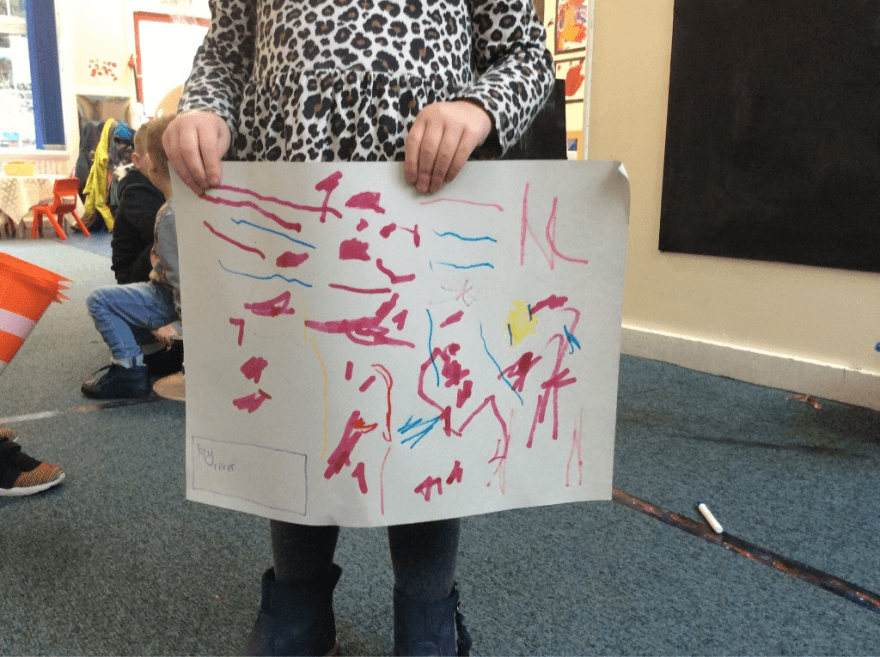 Many children in Reception have been very curious about a classroom display all about Africa and wanted to know more so we have been reading a book (called Masai and I) about a child who imagined life as a Masai in Africa.
The children have really enjoyed learning more about Masai life such as clothing, jewellery, music and being self-sufficient. We looked at similarities about our lives and routines. We reflected on our families and the routines of Masai families.
The children have learnt new words such as Kraal (which I'm sure they can explain to you) and have been intrigued to learn that the Masai people build their own homes with mud, dung, ash and branches. In class so far we have made African leaf pictures and Masai jewellery, we even attempted to build our own kraals outside too!
Keystage 1
In Year 1 we have been learning about the countries of the United Kingdom. We have looked at where we find them and challenged ourselves by remembering the capital city. We used a map of the world and a globe so we could see what the UK looked like and the size of it in comparison to some other countries.
Our topic this term was fire and ice. As part of the ice topic we looked at Antarctica. We compared Antarctica to the UK and discussed the differences. For example; the weather, clothing, animals and plants. Year 1 have loved learning about Antarctica but were happy that they did not live somewhere that cold!
Year 2 have been learning the names of the continents and oceans of the world and have some nifty songs to help us remember them all. Since the class are now experts, they went on a fossil hunt! The different fossils were found all over the world and we had to apply or knowledge and show which continents they were found on a map of the world.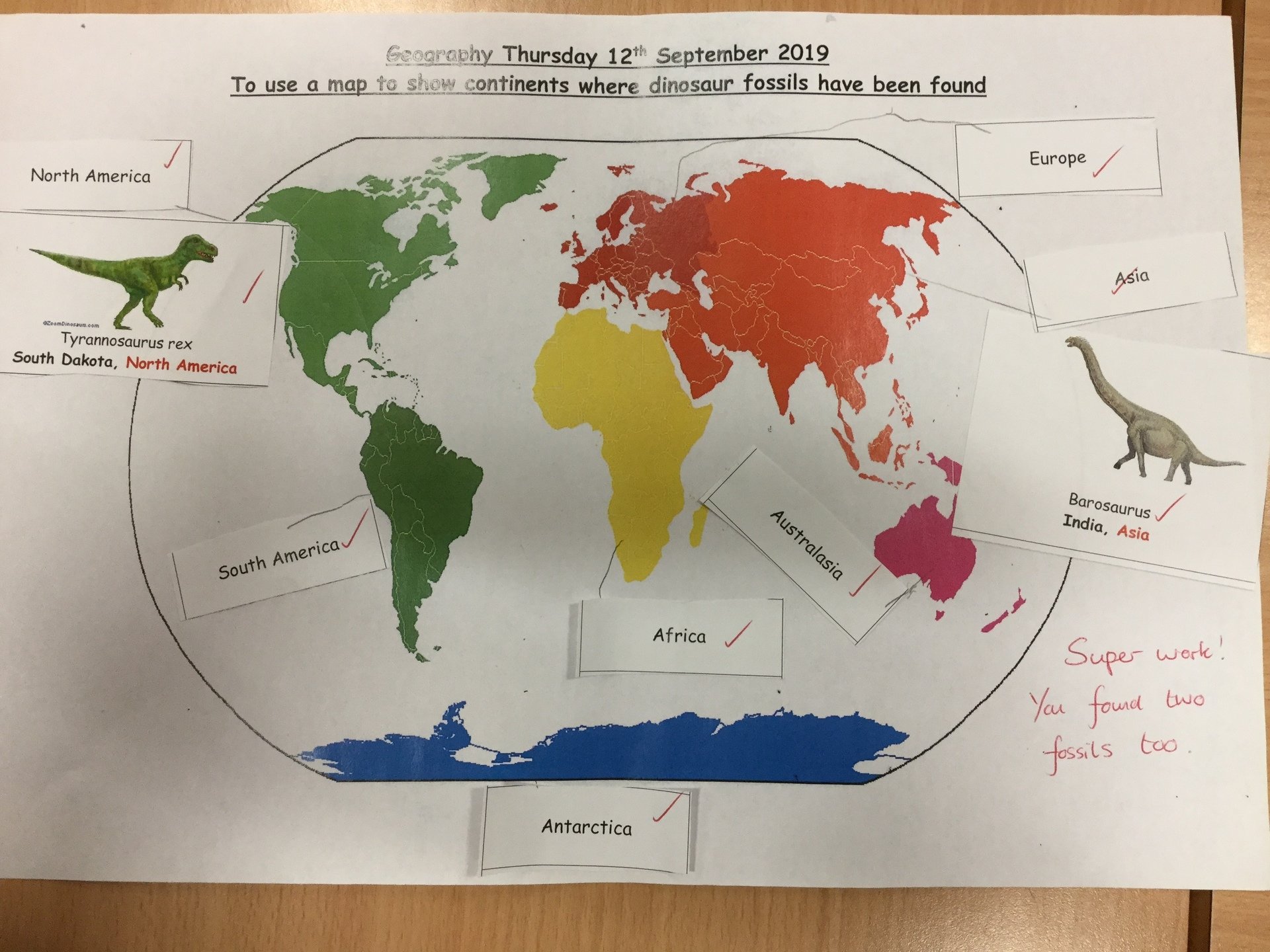 Keystage 2
Year 3 have been learning about each of the continents and then developing our understanding of them by making links with what we learn in other subjects. Children who had returned from overseas travel during the summer break explained their destinations with reference to countries and continents. We have also focussed on our local region, country, and neighbouring places within the UK. When learning about the coast of Scotland we linked this with what we had learnt in history about Skara Brae.
| | |
| --- | --- |
| | |
Within Geography in Year 4, we have been learning about cities and how they differ from other types of settlement. This has included both a range of map work and computer research. To being with, we investigated the location of major cities and how this linked to river or coastal locations and how this was historically key to their growth. We then explored the key differences between cities and other settlement types. This included using computer mapping technology to investigate Newcastle upon Tyne and we explored the numerous features such as: museums, shopping centres, transport systems, monuments, hospitals and universities. Recently, we have explored transport systems in more details and this included examining the benefits which the London Underground brings. The children were even challenged to plot journeys on the transport system using maps.
| | |
| --- | --- |
| | |
In Geography year 5 have been learning about North and South America. We can name and locate mountainous regions, use an atlas to find the highest peaks and have made information leaflets on Alaska looking at both human and physical features. We also undertook the 50 states challenge – see our video for the progress we are making.
Year 6 have been investigating scaled maps and we used trundle wheels to measure the perimeter of our school grounds in order to create a scaled map of our school. We have also been finding out about 4 and 6-figure grid references and looking at Ordnance Survey maps. We used these and Google maps to plan a journey home if we had been left behind at Robinwood!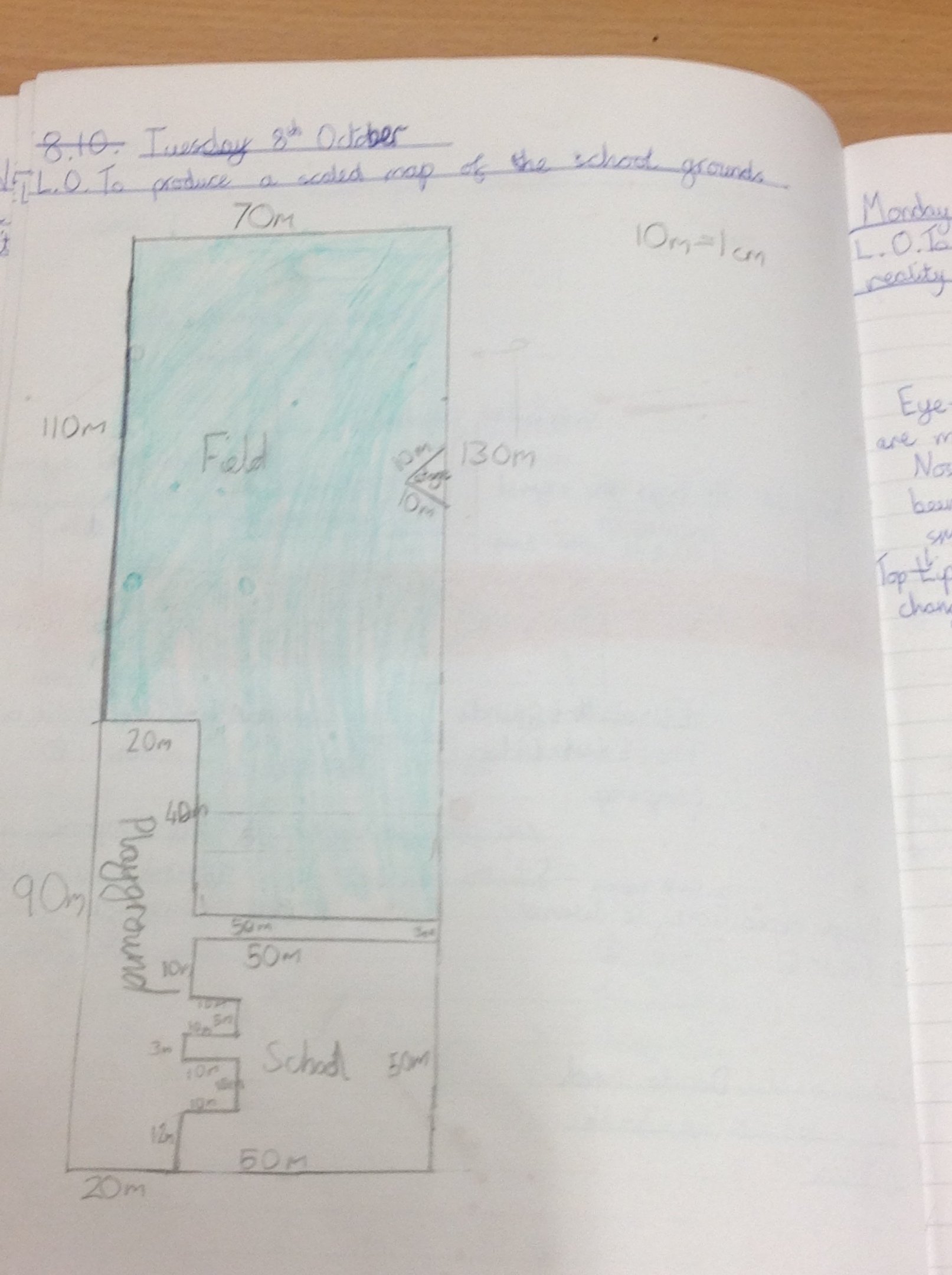 Summer Term
Early Years
A sense of place….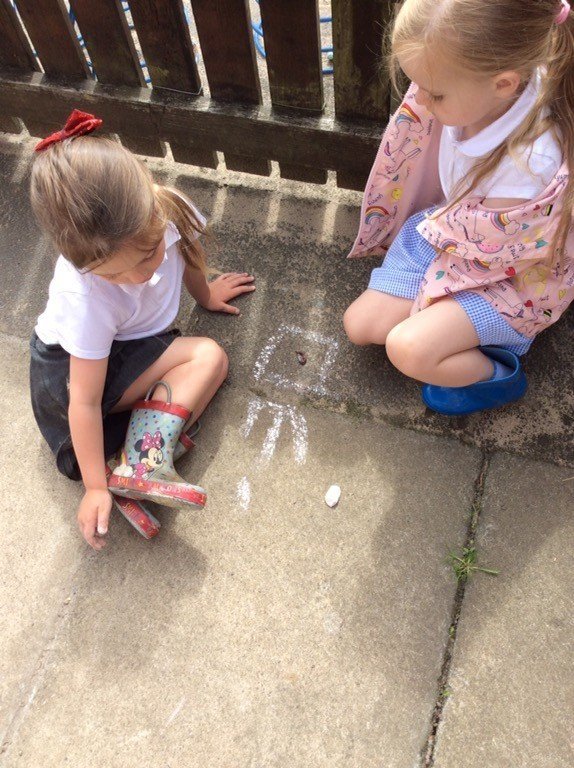 One of the children had drawn the location of where another child could find their worm.
Key Stage 1
Year 1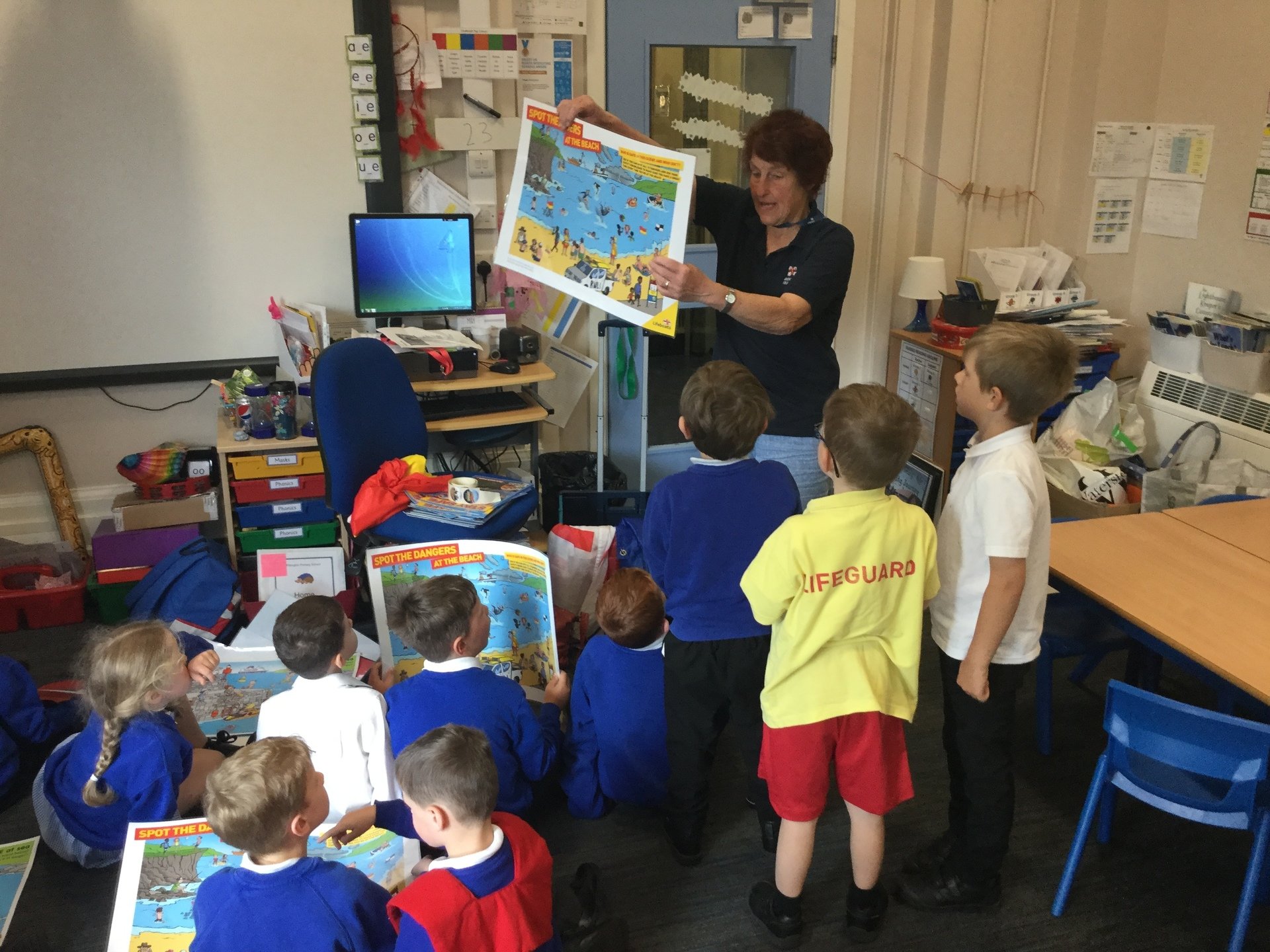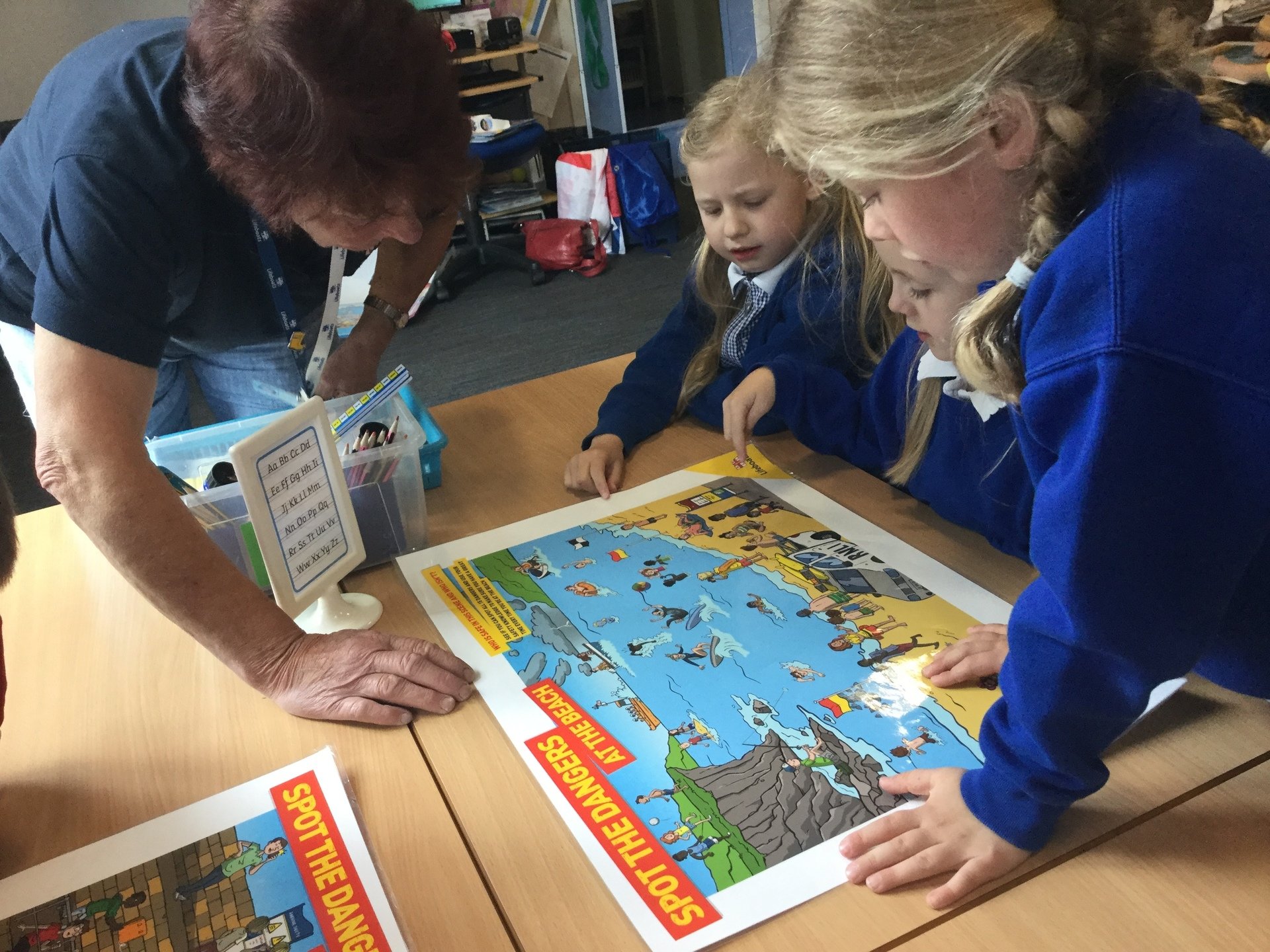 Year 1 have had a visit from the RNLI and learnt about the features of beaches.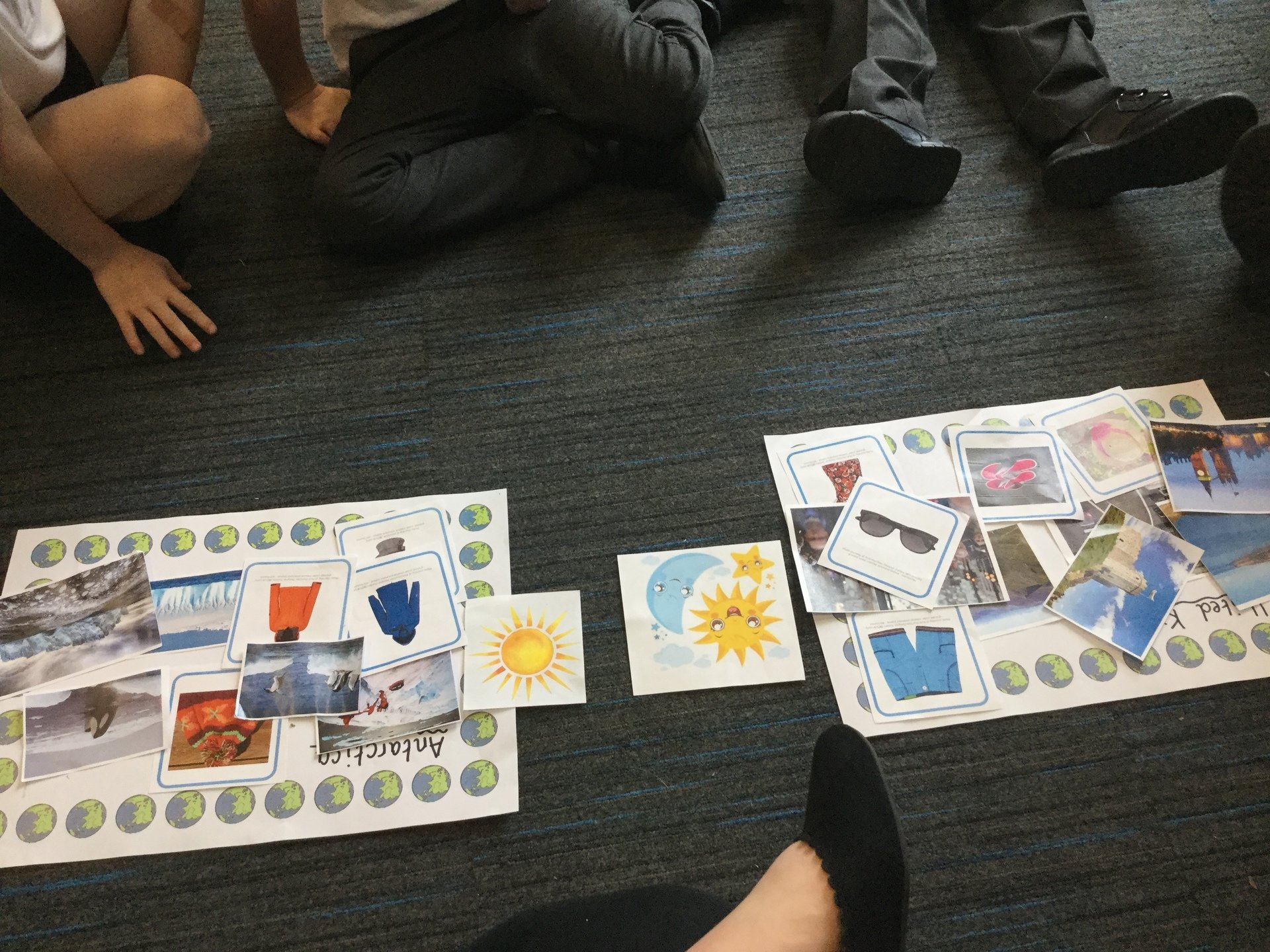 They have also been comparing Antarctica and the United Kingdom.
Year 2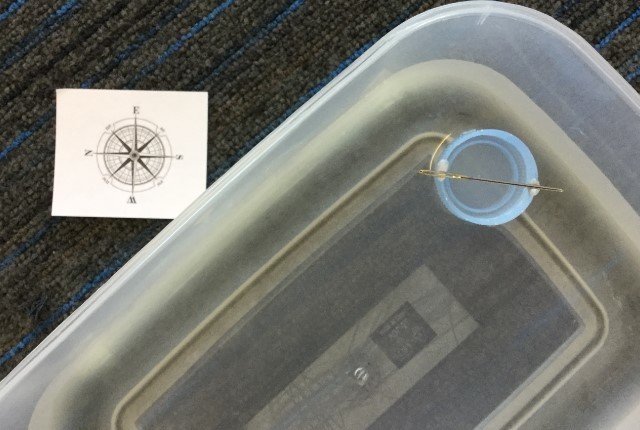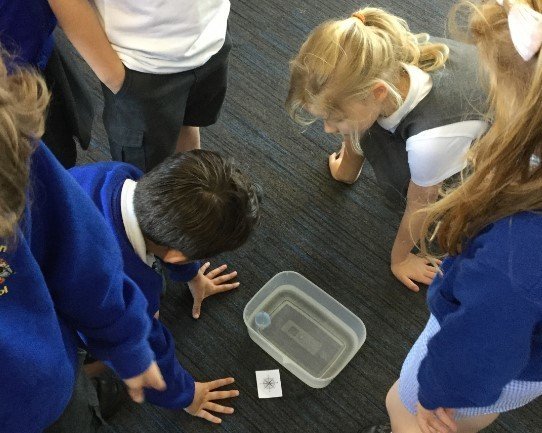 We made a class compass by magnetising a needle and then used it to find out which direction north, south, east and west were. We then described where areas were on the school grounds.
Key Stage 2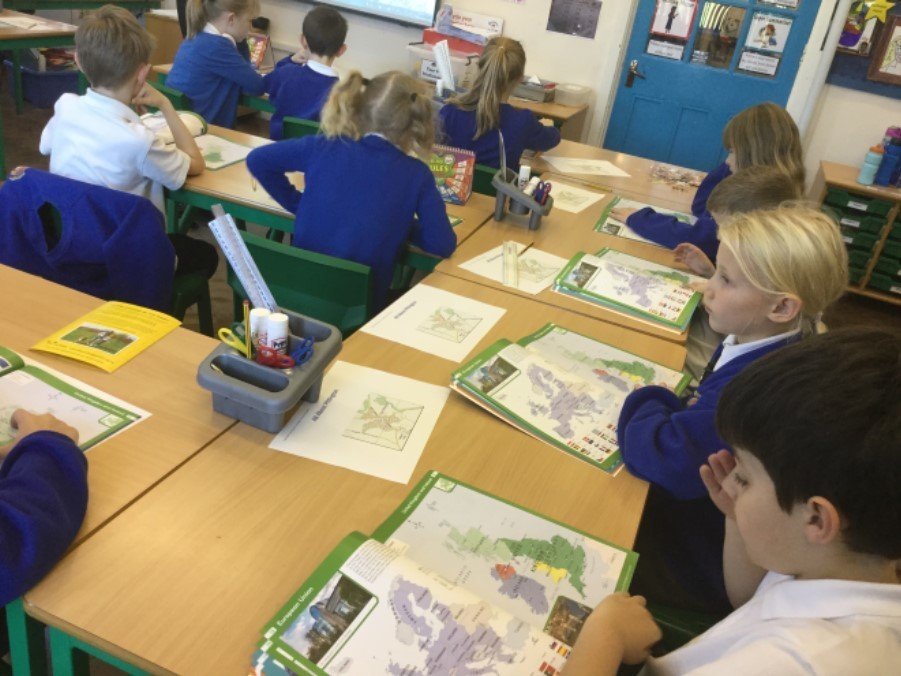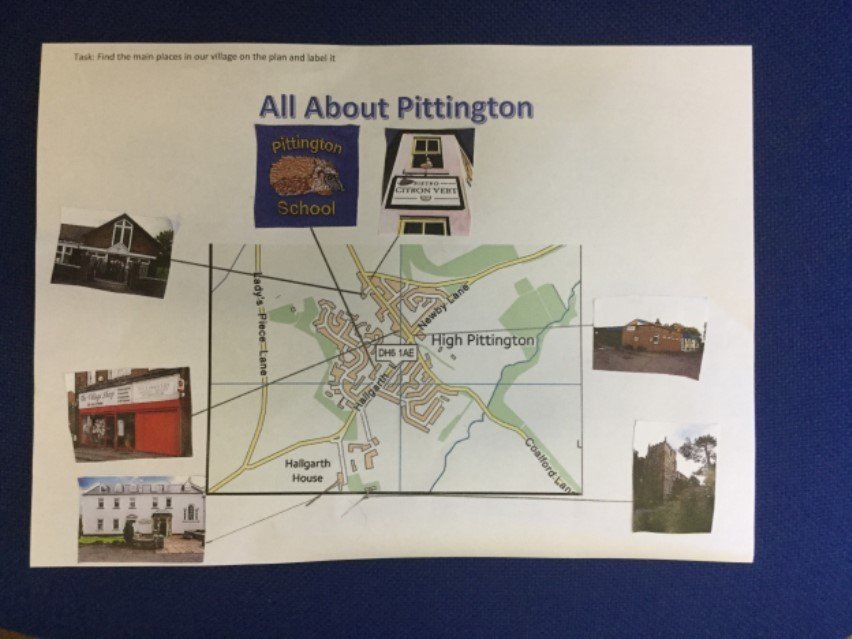 In Year 4 we have been learning how to read maps and use them correctly. We looked for Roman towns in Britain. We traced the Roman roads such as Fossway and Watling Street. We also put local landmarks on a map of Pittington. We found St Laurence's Church, Hallgarth Manor and Citron Vert as well as Pittington Primary! We then had to find our house if we lived in Pittington Village.
Year 5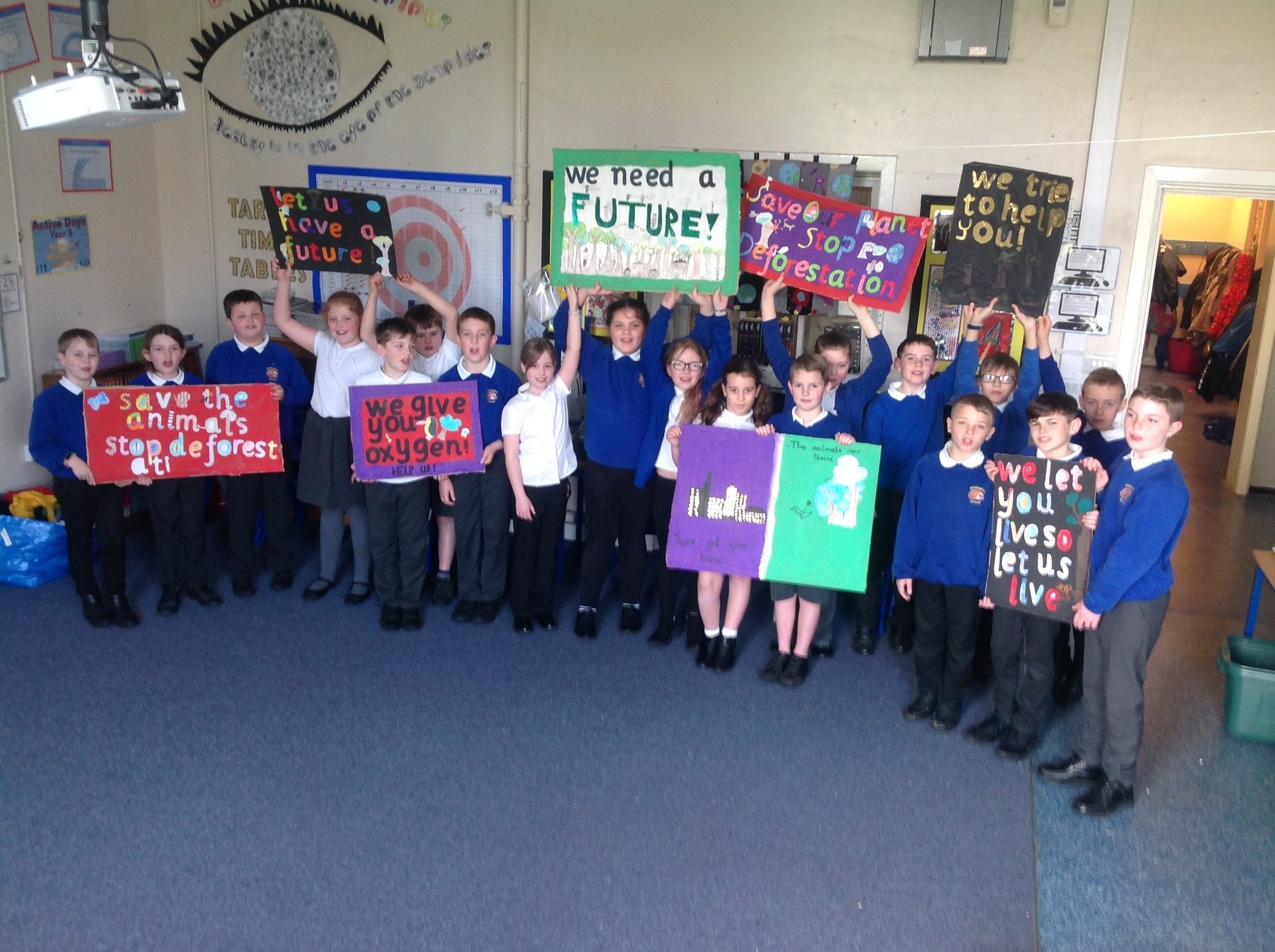 In Year 5 the children have been discussing the Amazon rainforest. They had a debate about land usage and formed a peaceful protest to discuss issues and concerns.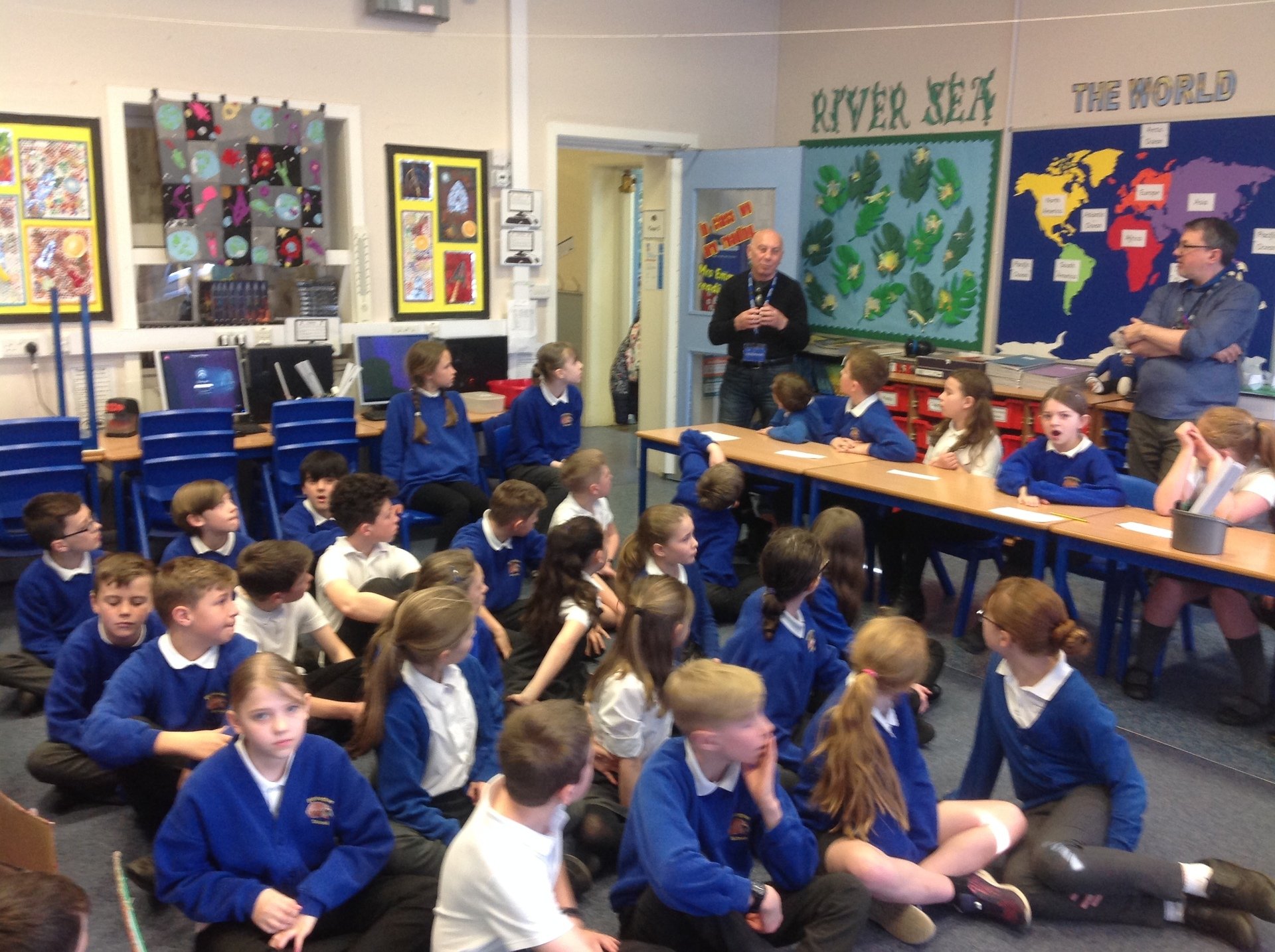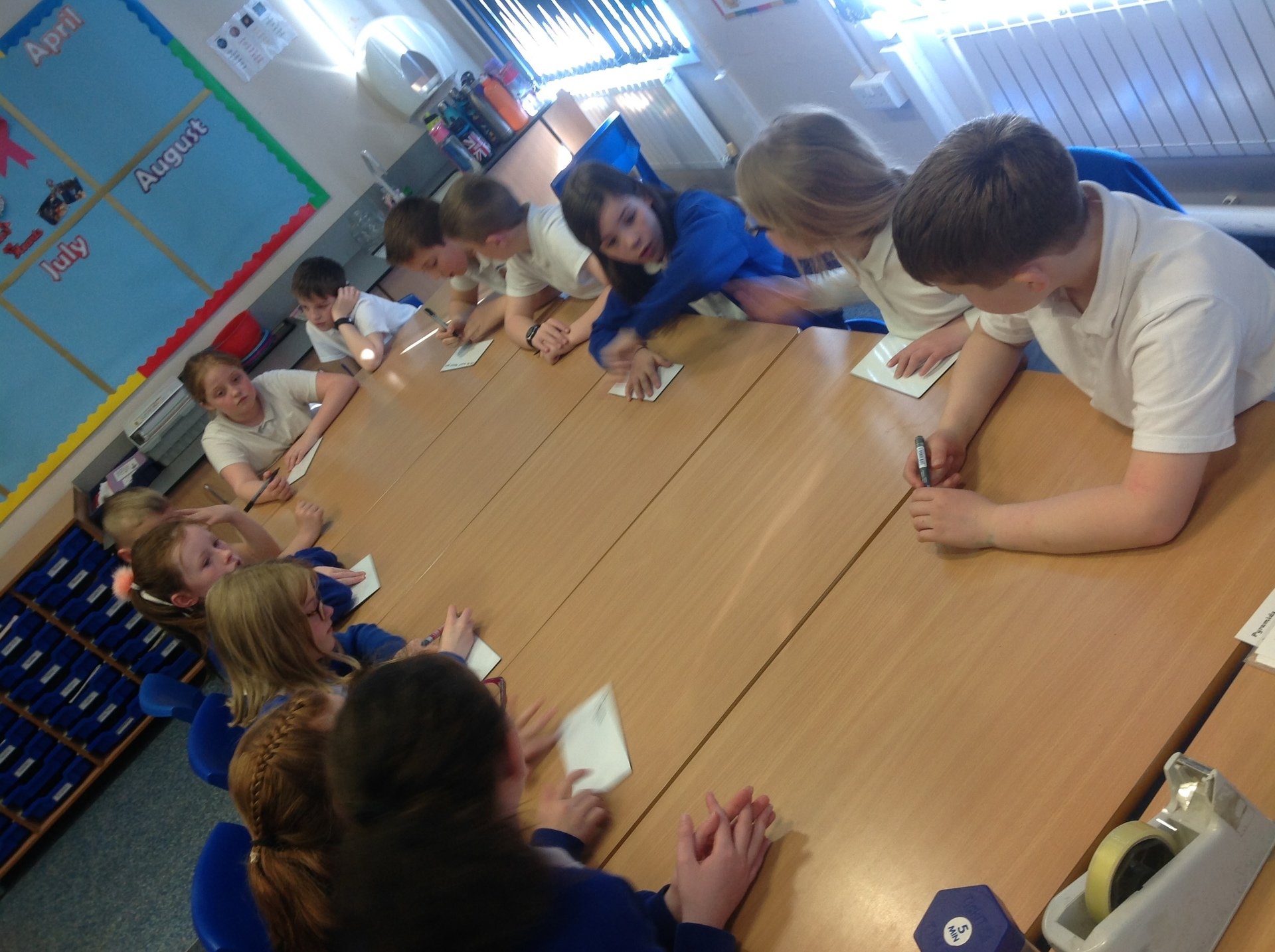 They Year 5s have even written travel guides to Brazil!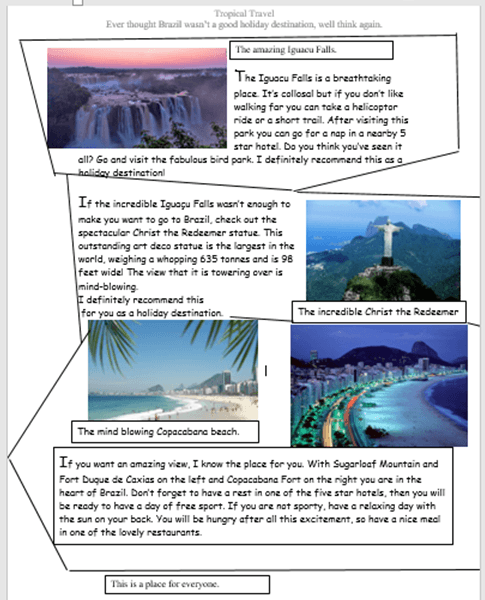 Spring Term
In the EYFS children have been looking at their place within their family and what sort of homes different people live in. We have also been lucky enough to have some tadpoles in class and the children have been thinking about where they live and how they develop and change over time.
In KS1 the children have looked at maps of the local area and learned about map symbols. They have considered human and physical features and the difference between the two. In Year 2 children have been comparing and contrasting two different places to live, South Africa and the UK. They have explored the differences between the two. Children have also been finding out about weather patterns for different seasons.
In lower KS2 children have been following somebody's trip around the world and comparing life in their local region with Greece. Children have also been looking at how the Roman's affected land use in the UK. They have looked at both regional and national maps.
In upper KS2 children have been looking at Brazil. They have written a travel guide, researched places of interest and looked at cultural traditions like the Sao Paulo Carnival. They have thought about landuse in the rainforest and the prejudices that exist between various groups living there. Children loved using maps, timetables and the internet to plan a journey too, from North Yorkshire to Pittington!
Autumn Term
At Pittington Primary school we offer Geography through both embedded activities in other curriculum subjects and as discrete lessons.
What have we done this term?
In the Early Years classes children have been familiarising themselves with their situation within the school building and where they are in comparison to home. In Reception children have looked weekly at the map of the world and discussed where they have visited, where objects in their classroom come from and where the art that they have been exploring comes from; the Masai Mara!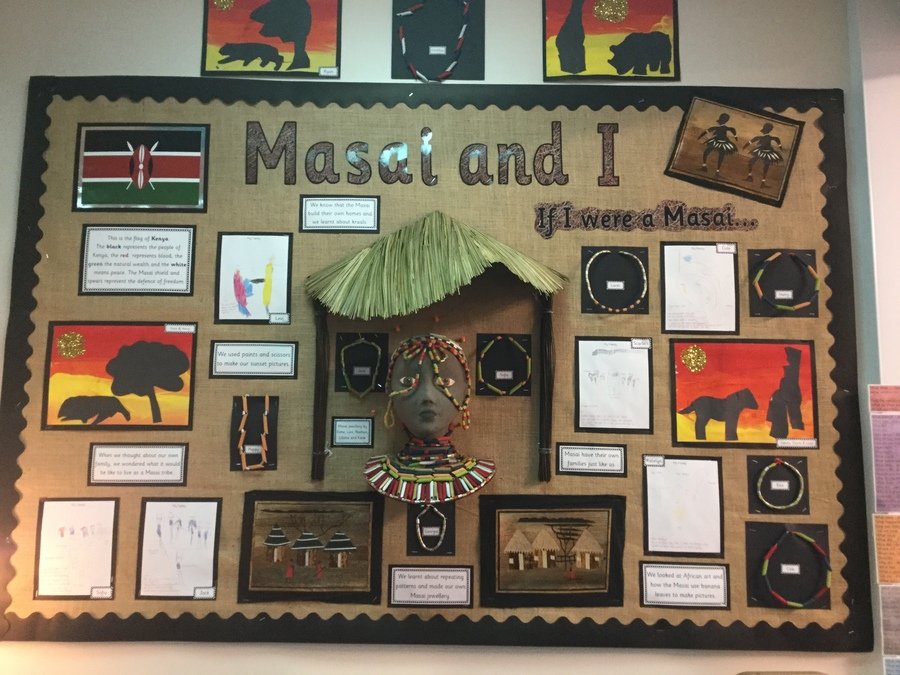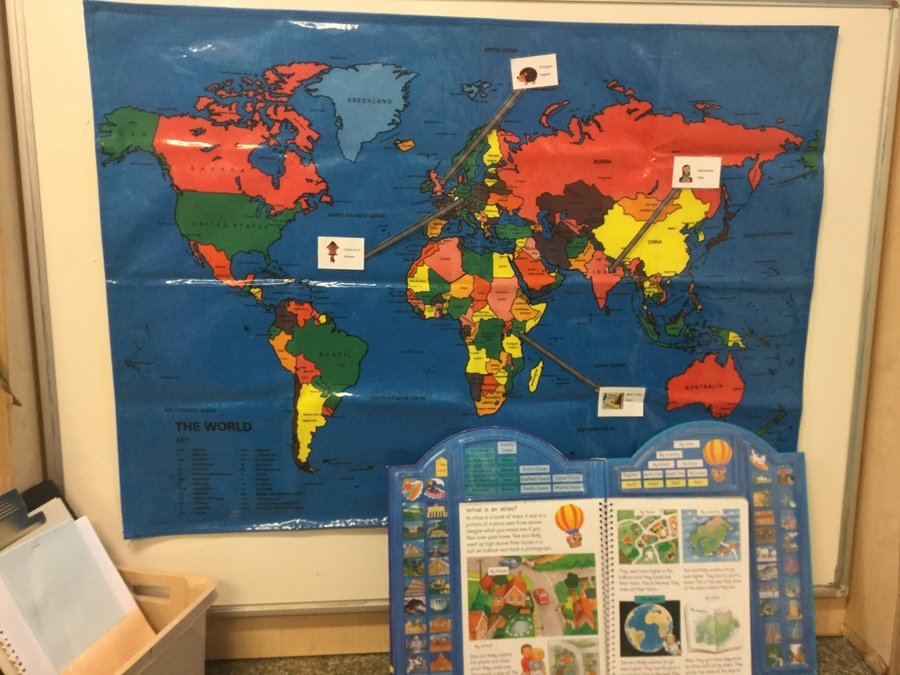 In Key Stage 1 children have looked at where Pittington is on maps and where they live. They have also been creating maps of the school grounds using a mapping key to help the caretaker Mr Shackler.
In a remarkable turn of events when the children got outside they found dinosaur bones and eggs on the field, they recorded their exact location with symbols on their maps.
In Lower Key Stage 2 children have been learning where in the world you can find volcanoes using a globe. They have noted where the tectonic plates meet that can cause volcanoes, earthquakes and tsunamis.
They have learnt in more depth about how to read maps and use them correctly. Using these skills the children have found where Roman Roads such as Fossway and Watling Street are. To deepen knowledge of the local area children have added local landmarks to a map of Pittington Village.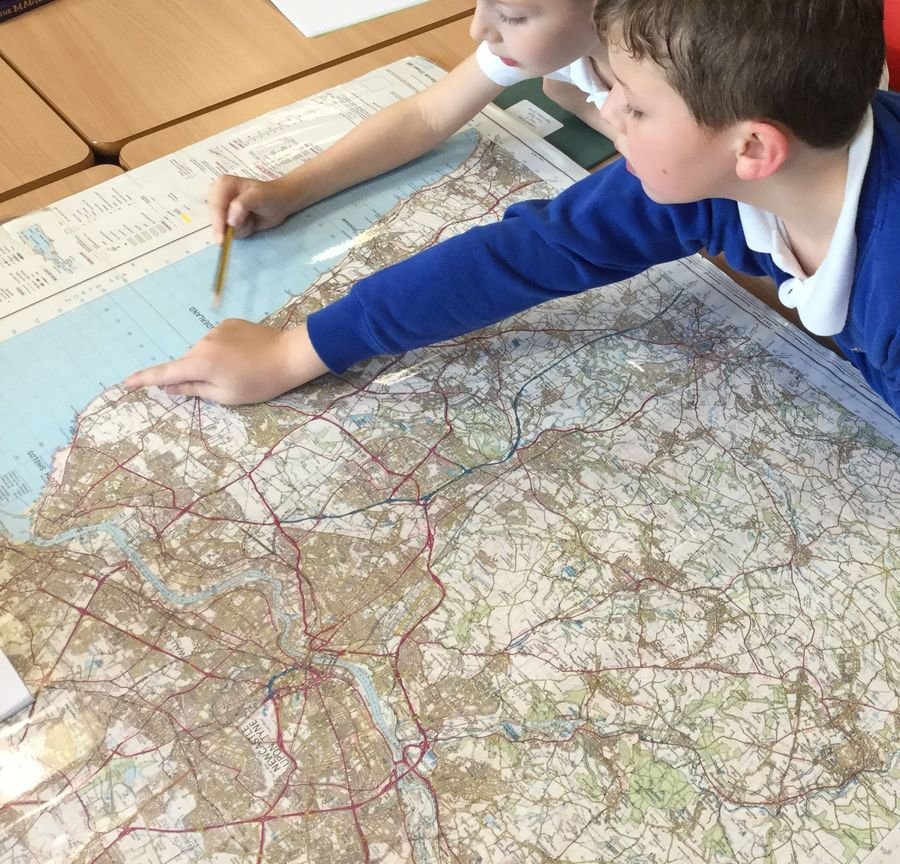 In Upper Key Stage 2 the children were challenged to produce a scale map of the school grounds. Using measuring equipment they measured the key distances around the grounds and then converted these from metres into centimetres and produced maps to the scale of 1:1000.