MFL at Pittington
Lower Key Stage 2 enjoyed playing musical statues to practise different commands and actions. Can you guess what they were doing?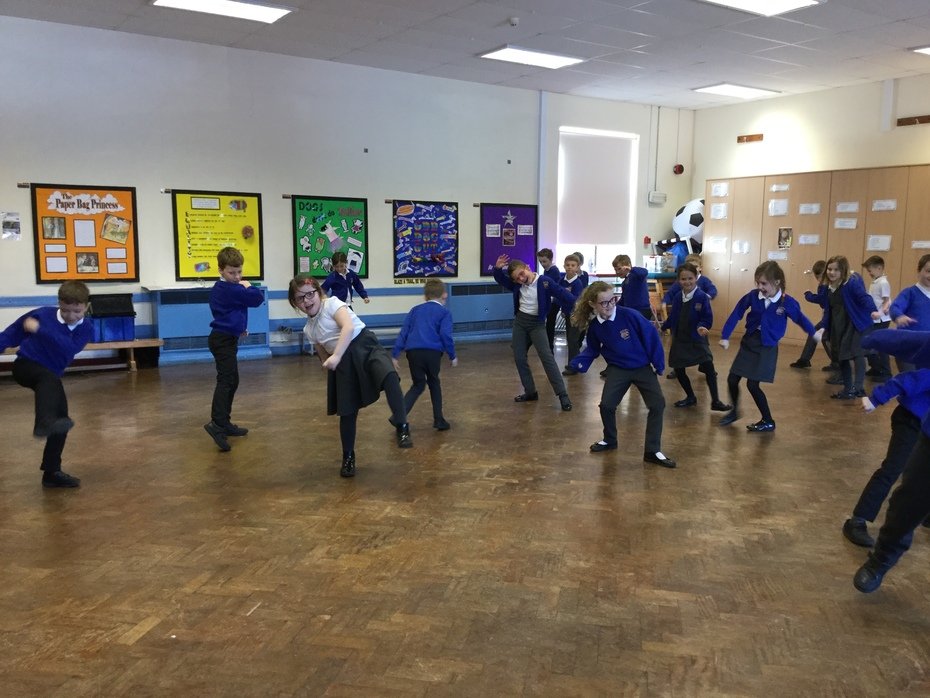 This was the command 'joue au foot'. (Play football).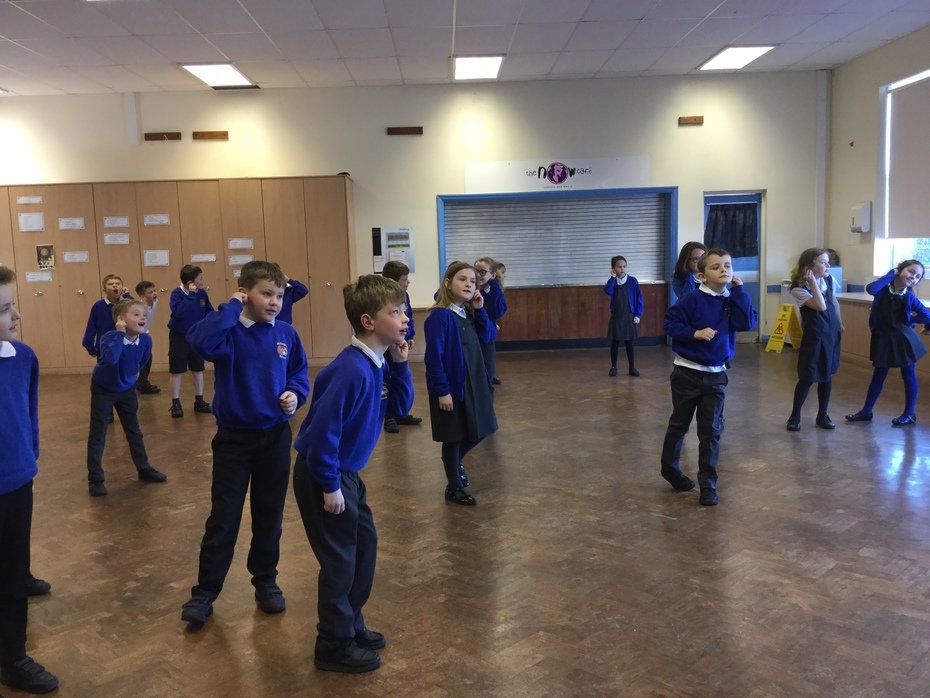 Ecoutez. (Listen.)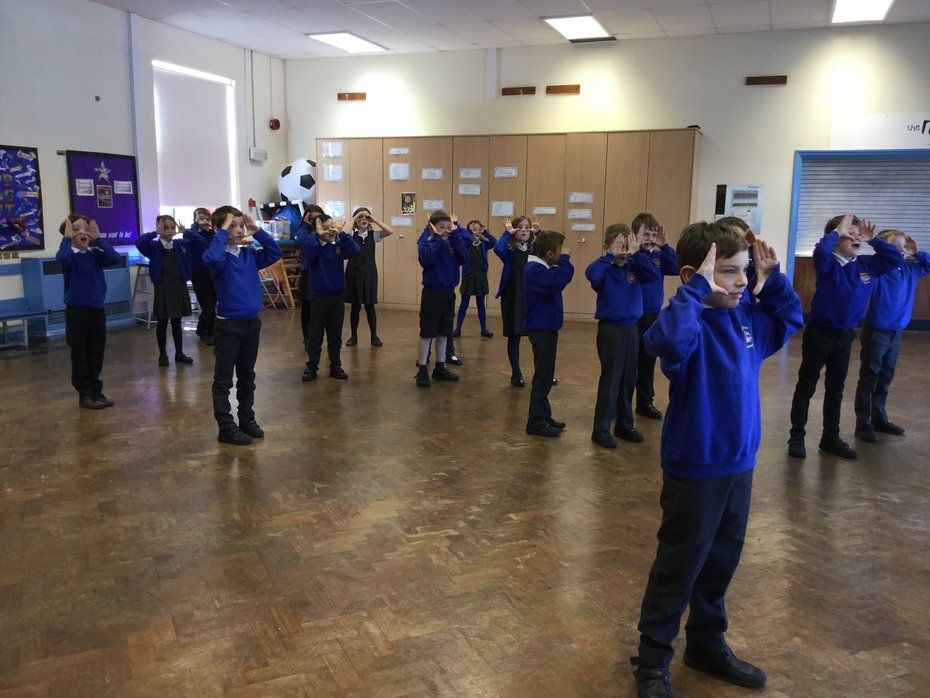 Ouvrez les yeux. (Open your eyes).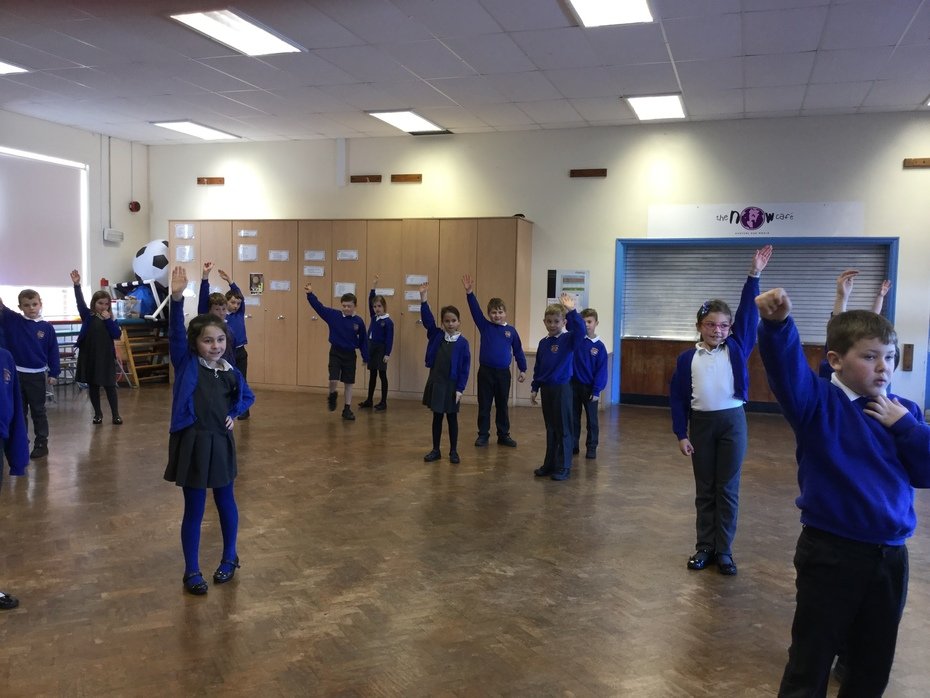 Levez la main. (Raise your hand).
We have also enjoyed singing and learning the vocabulary for Le Fermier Dans Son Pré (The Farmer's in his Den).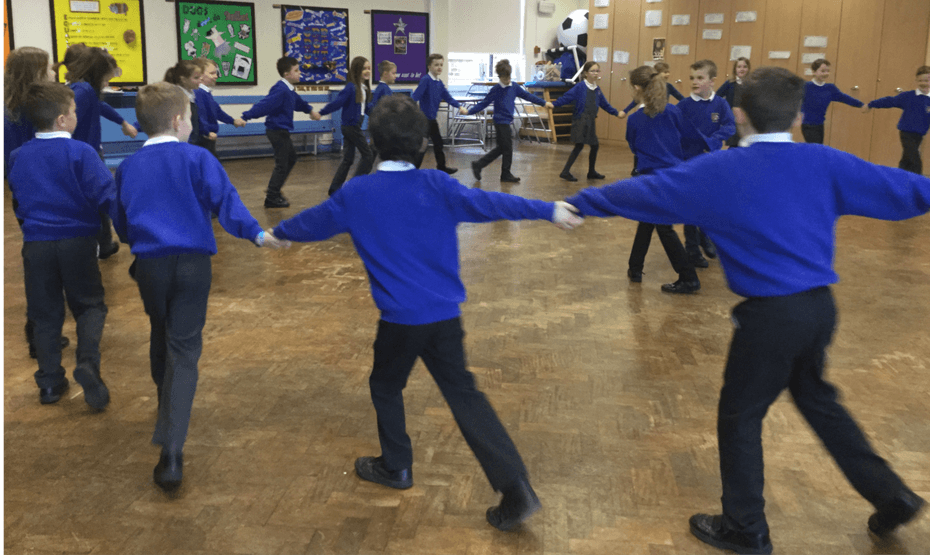 Year 4 have been learning about a story called Les Quatre Amis (The Four Friends).
In this picture, the children have thrown a cube to generate sentences to say what an animal can or can't do.
For example: Le cheval galope. (The horse gallops).
La souris ne lit pas. (The mouse does not read).
Upper Key Stage 2 have been learning about features of a town and planned an imaginary journey to school. Look at the map below and see if you can follow these instructions to find out where school is: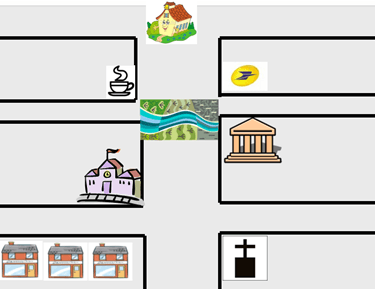 Quand je vais à l'école, je passe devant une café et une poste. Je traverse le riviére et après ça je passe devant un musée. Cinq minutes plus tard, je passe devant une gare et je passe devant un église. Je traverse la rue au passage pour piétons. Je passe devant trois magasin. Finalement, j'arrive à l'école.
Autumn Term
In our school, French is the chosen Modern Foreign Language (MFL) which we study.
Towards the end of Year 2, children are excited to receive introductory lessons as part of their transition into Key Stage 2.
Once in Key Stage 2, children receive regular French lessons. Below is our current long term plan whereby each topic area builds upon previous learning.
| | | | |
| --- | --- | --- | --- |
| | Term 1 | Term 2 | Term 3 |
| Y3 | All about me | Games and Songs | Portraits |
| Y4 | Let's go | The Four Friends | Life and Health |
| Y5 | Planets | On our way to school | Beach Scene |
| Y6 | Our World | The Café | Durham - Past and Present |
An example of this can be given from Term 3 in Year 3. At this point, children are introduced to colours which are used to describe simple facial features. By Year 5, in the Beach Scene unit, colours are revisited and used in full sentences to describe Degas' painting.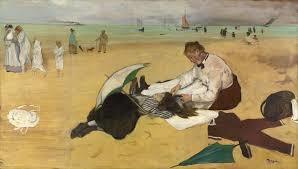 This time, not only will the noun and adjectives will be in the correct order (which is different to English), but masculine and feminine noun agreement with the adjectives will also be taught. Here are a couple examples of our Year 5 sentences:
Elle porte une jupe noire.
Le ciel est gris.
Elle brosse les cheveux de la fille.
We learn French in a variety of ways, including singing, playing games and role play. In the following photograph, Lower Key Stage 2 children are role-playing being in a French market.
Here is a clip of children singing a traditional French song called 'Sur le pont d'Avignon' (On the bridge of Avignon).
Converting media.
(Media will continue converting in the background)